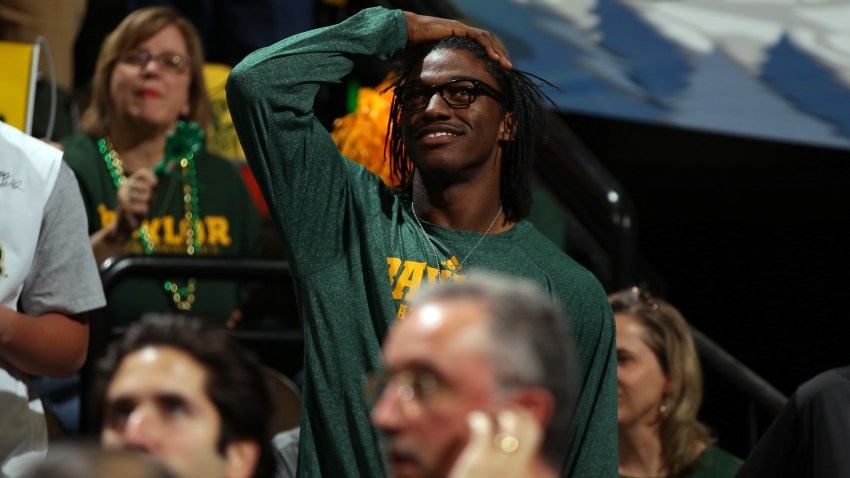 The Indianapolis Colts and Stanford quarterback Andrew Luck have been linked to each other for several months. The Colts will likely select Luck as the first pick in this month's NFL draft.
That, however, has not stopped Colts owner Jim Irsay from publicly keeping his options open. He recently said that the decision to take either Luck or Baylor quarterback Robert Griffin III -- on whom the Washington Redskins have set their sights as their quarterback of the future -- is "up in the air."
It seems that RG3 does not feel the same way:
A Luck private workout 2day..we want 2b as thorough n disciplined n process of #1 pick..we wanted 2do private with RG3,but his agent said no — Jim Irsay (@JimIrsay), April 3, 2012
In other, more grammatical (and actual) words, Griffin's agent declined the Colts' offer for a private workout. That should all but seal Luck and Griffin's respective fates and the sandwiches, the shirts and the autograph shows have all paid off, right?
Not so fast, says CSN Washington's Rich Tandler:
Indications are right now that Griffin will not work out for the Redskins either. In fact, he has declined to work out for any NFL team. He let teams know this prior to Baylor's pro day in order to get more decision makers there to look at teammates such as receiver Kendall Wright. And since he performed very well throwing at Baylor, he had no reason to reconsider his decision.
Hey, at least we're only three weeks away from the NFL draft. Three long, agonizing weeks.
---
Adam Vingan is co-founder and editor of Kings Of Leonsis, a Caps-centric blog, and is the Capitals Editor for SB Nation. Follow him on Twitter @Adam_KOL and e-mail your story ideas to adamvingan (at) gmail.com.