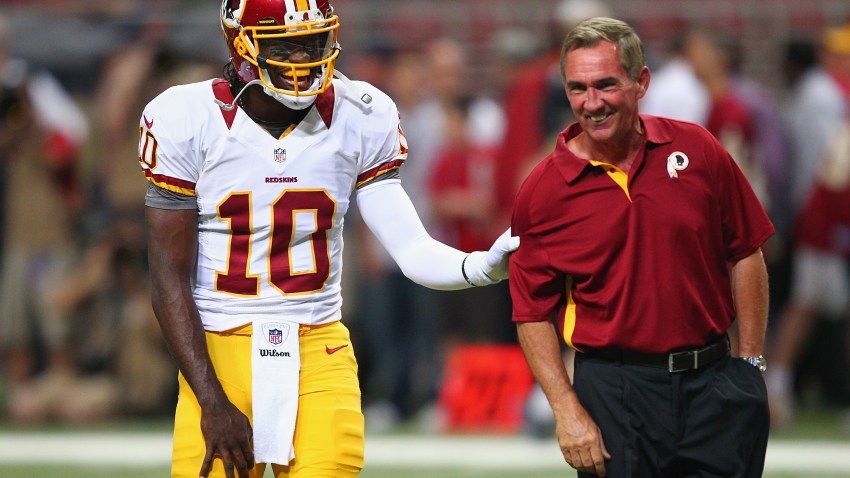 As the Redskins prepare for their first playoff game in five years Sunday, it seems the mood at HQ in Ashburn is light.
During head coach Mike Shanahan's press conference Wednesday, he received a surprise visit and question from Robert Griffin III.
"Coach, we just wanted to know...what did you do for New Year's?" Griffin asked through the laughter.
"Tried to put a good game plan together," Shanahan replied. "I wasn't sure how healthy you were, so it was hard without you calling me. You got me good."
Yeah, I didn't get it either, but I'll take indecipherable, happy Redskins over grumpy, eliminated Redskins.
Either way, nice work, Coach. Now we can just forget about that other press conference from a few months ago...
---
Follow Adam on Twitter @AdamVingan and e-mail your story ideas to adamvingan (at) gmail.com.