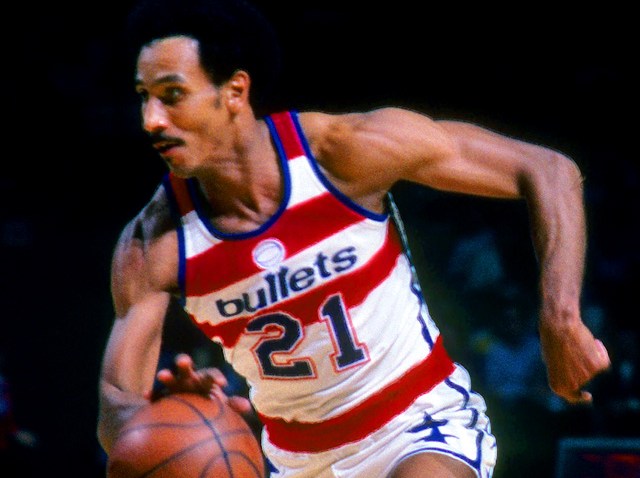 New Washington Bullets gear is being made for sale again nine months after guards Gilbert Arenas and Javaris Crittenton brought guns into the Washington Wizards locker room in an ongoing dispute.
After the incident, the NBA postponed approval on submissions for new retro Bullets merchandise, though it allowed the continued sale of existing Bullets merchandise. Now, the league has approved licensees to make Bullets items again.
But it is slim pickings on NBA.com. Only two items are being sold, according to CNBC. The Washington Wizards online store has just five Bullets items.
Arenas was suspended for the rest of the season in January. He was ordered to spend 30 days in a halfway house in March after being convicted on gun charges.