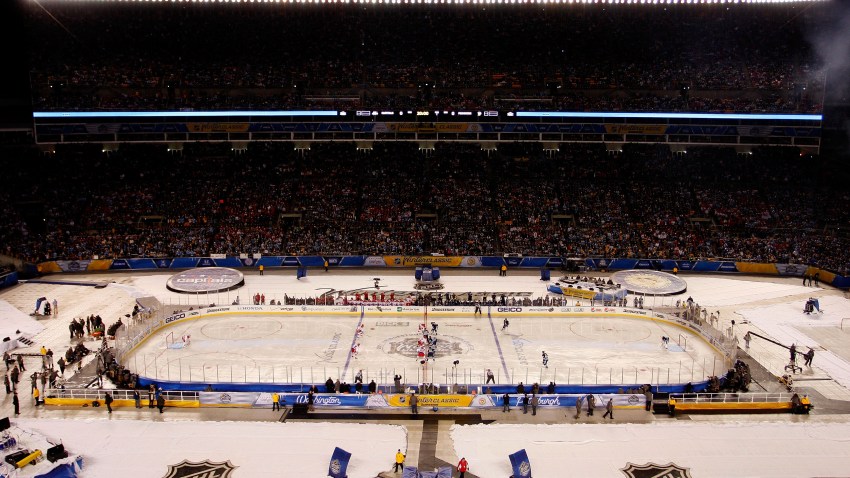 Teased as a "major announcement" by team majority owner Ted Leonsis, the Washington Capitals will host the 2015 Winter Classic, according to a report from 106.7 The Fan's Sky Kerstein and later confirmed by The Washington Post's Katie Carrera and other outlets.
The news will be officially revealed Saturday at the Capitals' annual preseason convention.
Washington's involvement should not come as a surprise, considering that NHL commissioner Gary Bettman essentially promised to hold an outdoor game there a few years ago.
"In doing our due diligence for this game, we could not help but be impressed by the fan interest and the possibilities in Washington D.C., so our plan is to do an outdoor game in Washington in the next two to three years," Bettman told reporters during the 2010 Stanley Cup Final. "We think that will be an excellent venue opportunity, market and fan base for us to connect to with this event as well."
Both the opponent and venue will be determined at a later date, but conventional wisdom suggests that Nationals Park would be the most logical choice since the Lerner Family, majority owners of the Nationals, also has ownership stake in Monumental Sports & Entertainment.
The Capitals participated in the 2011 Winter Classic, defeating the Pittsburgh Penguins 3-1 at Heinz Field.
---
Follow Adam on Twitter @AdamVingan and e-mail your story ideas to adamvingan (at) gmail.com.