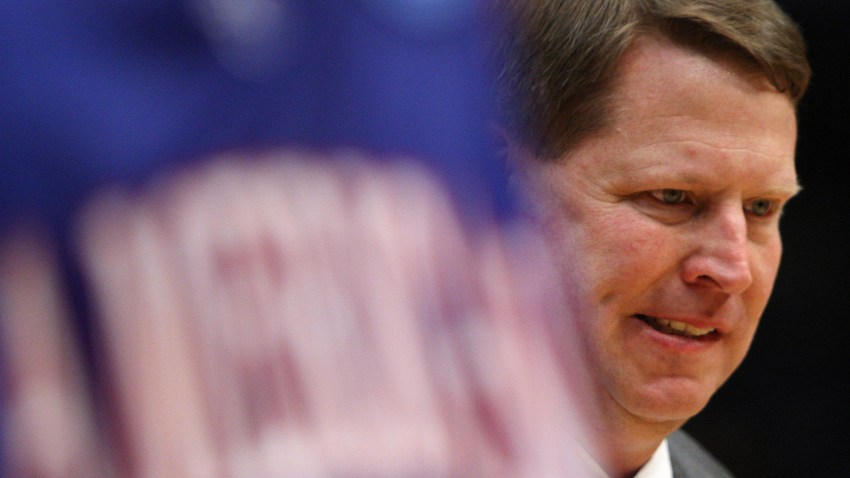 American University men's basketball coach Jeff Jones is leaving after 13 years to fill the same position at Old Dominion University, according to The Daily Press's David Teel.
Jones compiled a 212-182 record with the Eagles, leading them to their first two NCAA tournament appearances in 2008 and 2009. American, however, struggled this season, finishing with a 10-20 record.
Meanwhile, the Monarchs were looking to replace long-time coach Blaine Taylor, who was fired after 11-plus years in Norfolk.
Old Dominion will announce Jones at a press conference Thursday, a source told Teel.
---
Follow Adam on Twitter @AdamVingan and e-mail your story ideas to adamvingan (at) gmail.com.