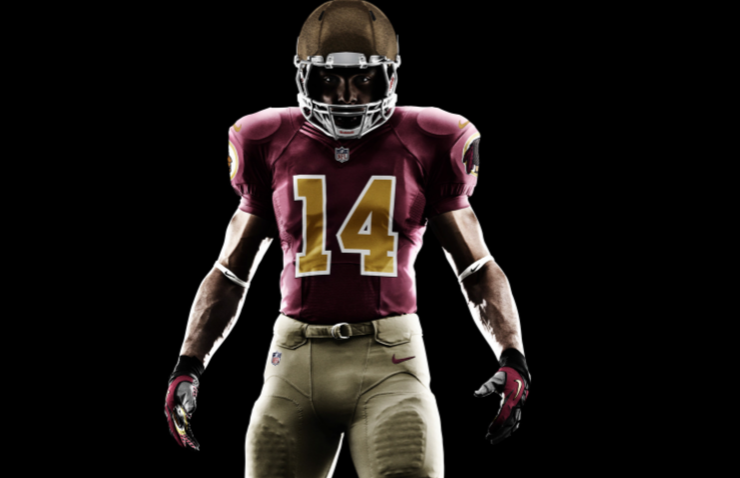 To celebrate their 80th anniversary, the Washington Redskins unveiled their new throwback uniforms Thursday at an event at Redskins Park.
The jerseys are an ode to the past, which we can only hope means that the Redskins will actually be successful while wearing them.
But enough conjecture. Take a look.
(Photo credit: @Rich_Campbell)
The Skins will wear these uniforms during two home games next season. Those dates, however, have not been announced.
---
Adam Vingan is co-founder and editor of Kings Of Leonsis, a Caps-centric blog. Follow him on Twitter @Adam_KOL and e-mail your story ideas to adamvingan (at) gmail.com.