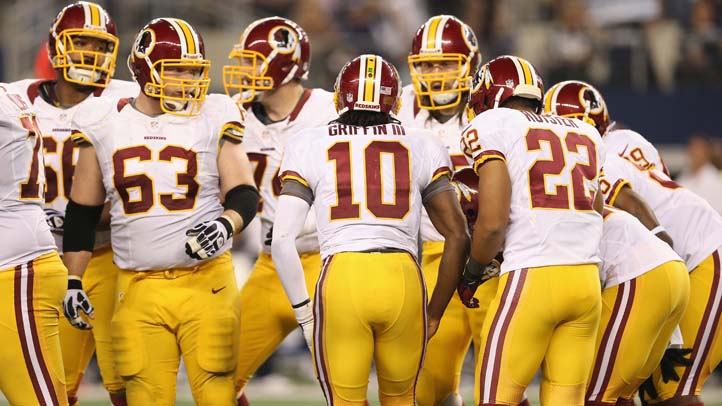 Like the rest of us, the Washington Redskins got to sit back and relax on Sunday. After defeating the Dallas Cowboys on Thanksgiving, the 'Skins needed a little help from their friends to claw back into the NFC playoff picture.
The Minnesota Vikings, Seattle Seahawks, Tampa Bay Buccaneers and New Orleans Saints all lost Sunday, allowing the 5-6 Redskins to jump over the 5-6 Saints (the Redskins' Week 1 win over the Saints gives them the tiebreaker between the two) in the postseason standings and closing the gap to one game behind the other teams.
Yet, the Sunday that almost was wasn't when the New York Giants demolished the Green Bay Packers by a 38-10 score on Sunday Night Football. The Giants are now 7-4, two games ahead of the Redskins entering their Monday Night Football matchup one week from today.
While next week's game against the Giants at FedEx Field doesn't have the same importance as it would have if they had lost (the game would have been for first place in the NFC East), a win by the Redskins would cut their division deficit to just one game with four games remaining.
Washington has not hosted an NFL playoff game in almost 14 years, but for the first time in what seems like ages, it is a possibility. And who would have thought that?
---
Follow Adam on Twitter @AdamVingan and e-mail your story ideas to adamvingan (at) gmail.com.