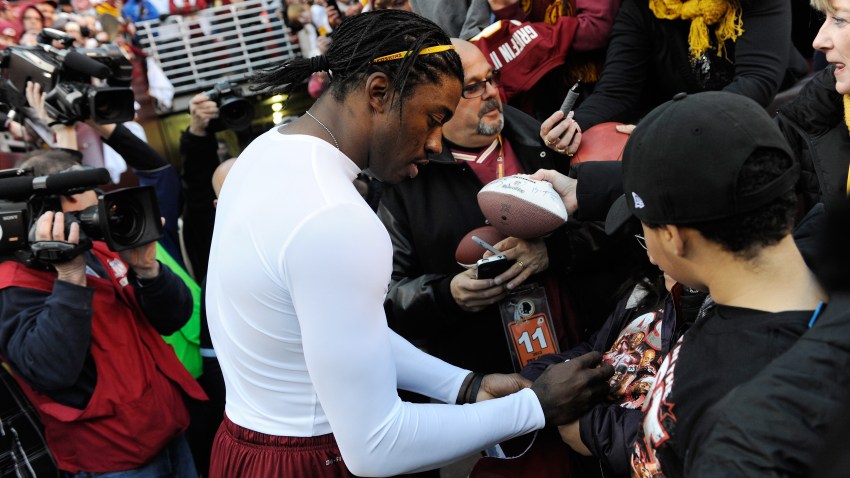 Thousands of fans have attended the Redskins' first few training-camp practices thus far. Friday, a combined 8,600 people watched both sessions, while 6,668 came out for Military Appreciation Day on Sunday.
One of those fans was 41-year-old Charlie White, who has been collecting the signatures of all 22 starters...on his arm so that he can immediately have them tattooed.
This guy is trying to get the autograph of every Redskin so he can tattoo it on his arm. #Redskins pic.twitter.com/iC70YxytcN — Dianna Marie Russini (@NBCdianna) July 27, 2014
"I believe in getting starters on my arm for a reason," White told ESPN's John Keim. "It's because I bleed burgundy and gold."
Sunday, White received autographs from defensive backs Ryan Clark and Brandon Meriweather, wide receivers DeSean Jackson and Santana Moss, as well as quarterback Robert Griffin III.
As for the lady in his life, White's wife supports his ambition.
"She knows that between fishing and the Redskins, leave me alone," he said.
---
Follow Adam on Twitter @AdamVingan and e-mail your story ideas to adamvingan (at) gmail.com.