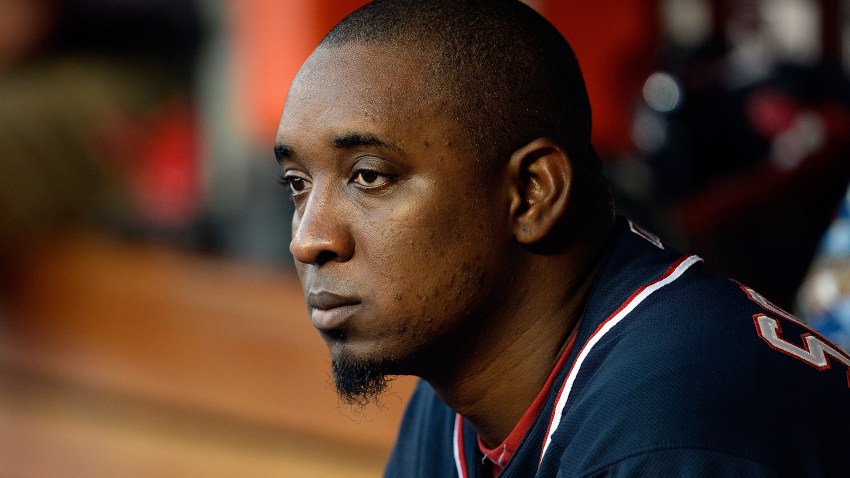 A five-run lead with one out in the top of the eighth was barely enough of a cushion for the Nationals Wednesday, so on the surface, blowing a one-run lead with the Giants down to their last strike Thursday should not have caused so much heartbreak. And yet, here we are.
After Rafael Soriano thought he threw that final strike only for it to be called a ball, pinch hitter Hector Sanchez hit his first home run of the season, a three-run shot that gave the Giants a 4-3 lead in the top of the ninth.
It was just the second time in 25 years that the Giants won a game on a pinch-hit home run while down to their final out. It was also Soriano's fifth blown save of the season, a career high, and the second time this season that he blew a save with one out to go. Coincidentally, that happened against the Giants back in May.
"That one hurt," Davey Johnson told reporters.
It sure did, because the Nationals, now 9.5 games back in the NL wild card race despite having won their previous five games before Thursday, now embark on a 10-game road trip, starting with a three-game series against the Braves, who just swept them last week.
---
Follow Adam on Twitter @AdamVingan and e-mail your story ideas to adamvingan (at) gmail.com.