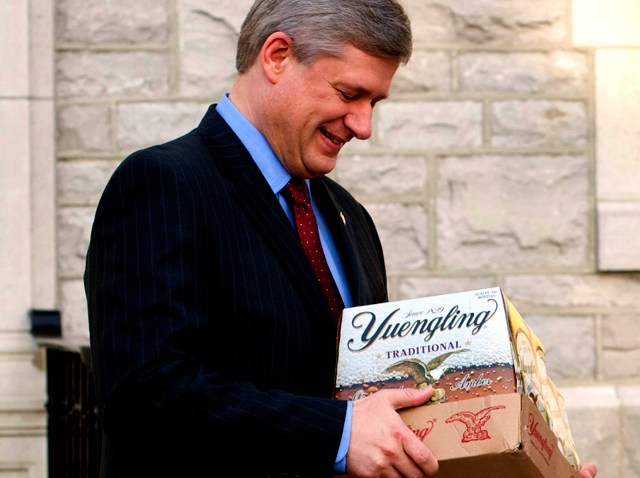 President Barack Obama paid his beer debt to Canada's prime minister Friday.
Obama lost a friendly bet with Prime Minister Stephen Harper over the Olympic gold medal hockey game, which Canada won 3-2 on Sidney Crosby's overtime goal.
U.S. Ambassador to Canada David Jacobson personally delivered a case of Molson Canadian beer to Harper.
For goodwill, the president threw in a case of Yuengling, brewed in Pottsville, Pa. That's the President's beer of choice -- the one the Canadian Prime Minister would have given him if Team USA had won that exciting game.
We wonder what the president puts at stake for his NCAA tournament brackets.