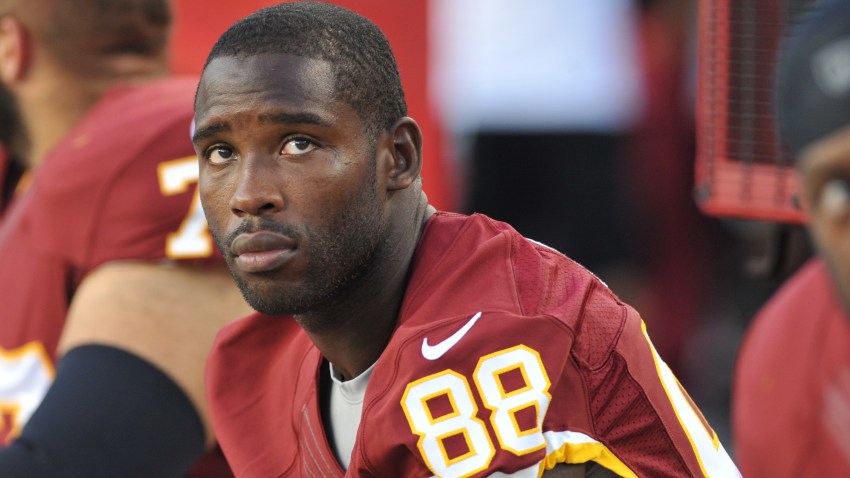 On the first day of training camp, Redskins wide receiver Pierre Garcon told anybody who would listen that this year's version of the Redskins' offense "[has] the potential to be the best offense ever, really."
Really, Pierre? Really?
"We can be the top offense in the league," he said at the time. "We have a lot of great players at every position. We have a great offensive line, great tight ends, great receivers, running backs and quarterback.
"We have the potential to be the best ever."
Oh, he was serious.
Of course, we can simply chalk up Garcon's claim to be nothing more than preseason boasting, but because I love painfully hilarious juxtapositions, let us look at what the mouthy Garcon had to say after "the best offense ever" scored 14 points in a 45-21 shellacking to the Broncos.
"Doesn't matter who [you're playing]," Garcon told reporters. "If you suck at passing, you suck at passing. We've just got to figure it out.
"As an offense we've been struggling all year. We have to finally put it together. It's our fault."
This time, Garcon was not lying. Sure, the Redskins are averaging 394.4 yards of total offense per game (which is seventh-most in the NFL), but lipstick on a pig. Sunday, wide receivers were dropping passes left and right, and Robert Griffin III was terrible, missing open receivers, throwing two picks and going 0-for-7 on pass attempts of 15 yards or more, all while facing the most pressure of his young career.
Washington all but abandoned the run late in the game, which allowed Denver to key in on Griffin. His passing deficiencies were exposed once again, and without his explosive plays to mask over said deficiencies, the Redskins' offense looked pedestrian. Heck, Washington's last four drives ended with interceptions, making it five of its last six resulting in turnovers.
Of course, it is not all on RGIII, who is obviously still not completely himself, but remember, this was supposed to be "the best offense ever, really."
Really.
---
Follow Adam on Twitter @AdamVingan and e-mail your story ideas to adamvingan (at) gmail.com.