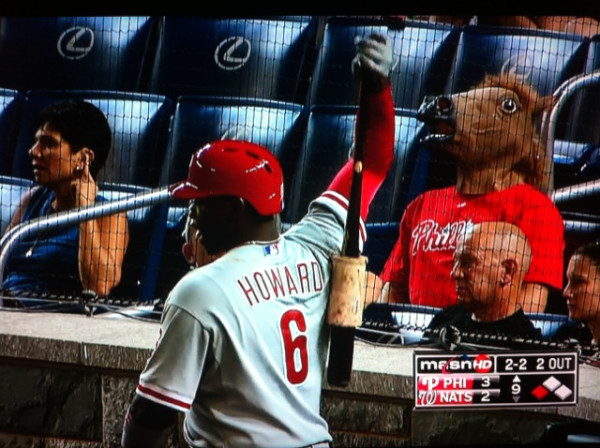 You see plenty of paraphernalia at baseball games.
Hats, jerseys, gloves, horse heads....
Wait a minute...
(Photo credit: @RecordsAndRadio)
I bet those fans wish that the Phillies would quit horsing around.
I mean, their voices must be incredibly ho(a)rse from screaming so much this season.
At least we know they're glued to the action.
Those guys are true Philadelphia FILLIES.
It must be weird for them to see their favorite team get knocked off their high horse this season after several dominant years.
(H/T to Chris Mottram's Twitter followers for helping me with some of the puns, though I'm chock FOAL of them.)
I'll SHOW myself out.
I'm done. I swear. I don't want you have to any night-MARES about this.
Darn it.
---
Follow Adam on Twitter @AdamVingan and e-mail your story ideas to adamvingan (at) gmail.com.