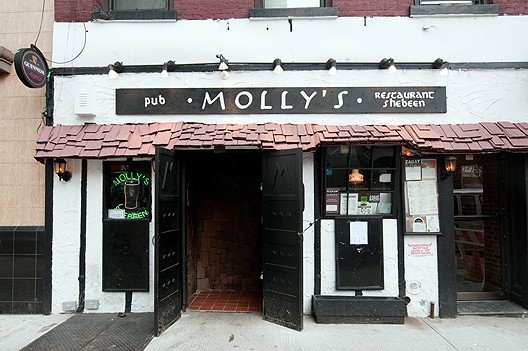 As the Washington Capitals resume their schedule Thursday less than a week from the March 5 trade deadline, they find themselves among a cluster of teams jockeying for playoff positioning in the Eastern Conference
Yet their proximity to the postseason picture is an illusion of sorts.
The Capitals may be close enough to a conceivable berth to justify bolstering their roster for a potential postseason run, but they are realistically too far away from being a viable Stanley Cup contender to simply add one or two pieces and expect to leave a significant mark.
While it may be tempting for general manager George McPhee to scour the rental market in search of a quick fix, he would be better suited to let this deadline pass him by. Instead, he should continue to evaluate his current roster through the rest of the season to see exactly where the franchise stands in its development.
McPhee declined to pinpoint Washington's primary areas of need last week, but the answers are painfully obvious: a top-four defenseman -- preferably one that is left-handed -- and a forward capable of boosting the team's secondary scoring depth.
Both, in rental and long-term form, will be available within the next week; players like Vancouver Canucks defenseman Alexander Edler, New York Islanders defenseman Andrew MacDonald and Edmonton Oilers forwards Ales Hemsky and Sam Gagner are names that have been tossed around in trade rumors that fit those molds in one way or another.
The Capitals, however, cannot literally (unless a sizable contract is moved, most likely forward Martin Erat's as he still prefers to be traded) or figuratively afford to pay the exorbitant price tags that accompany last-minute shopping frenzies and the seller's market that is the trade deadline.
Such moves usually cost teams high-end prospects or high- to mid-round draft picks. McPhee stated last week that he would not hesitate to "trade picks and young players again to make this team better if that's what is necessary." Yet besides goaltender Philipp Grubauer and perhaps defenseman Nate Schmidt, the Capitals have no prospects of consequence currently in their minor-league system that would be enticing to other clubs. (The same can be said of the assets on the NHL roster as well.)
Those they do have, such as collegian Riley Barber, junior player Andre Burakovsky (who McPhee said "might be -- where we got him and what he is now -- one of the best picks we've ever made") and the almost mythical Evgeny Kuznetsov are worth holding on to as they outwardly represent the future of the organization.
Of course, sheer potential can sometimes be worth more than a known commodity, but after last season's gutsy acquisition of Erat for first-round pick Filip Forsberg that in hindsight may be the worst of McPhee's career, the Capitals should not risk mortgaging the future when they currently do not have the makings of a serious playoff threat.
Any necessary roster retooling should take place this summer, when team brass has more time to truly assess the long-term trajectory of the franchise. With the salary cap expected to rise by nearly $7 million and one compliance buyout to use to eliminate an onerous contract, the Capitals could create plenty of room to make a draft-day trade or competitive offer to an unrestricted free agent and strengthen themselves in a much more constructive manner.
Through nearly three quarters of the season, the Capitals have provided little indication that they are capable of simply turning it on down the stretch, an endeavor that will be made even more difficult by one of the most daunting remaining schedules in the NHL.
Standing pat at the trade deadline is the best-case scenario. Because you cannot lose if you do not play.
---
Follow Adam on Twitter @AdamVingan and e-mail your story ideas to adamvingan (at) gmail.com.