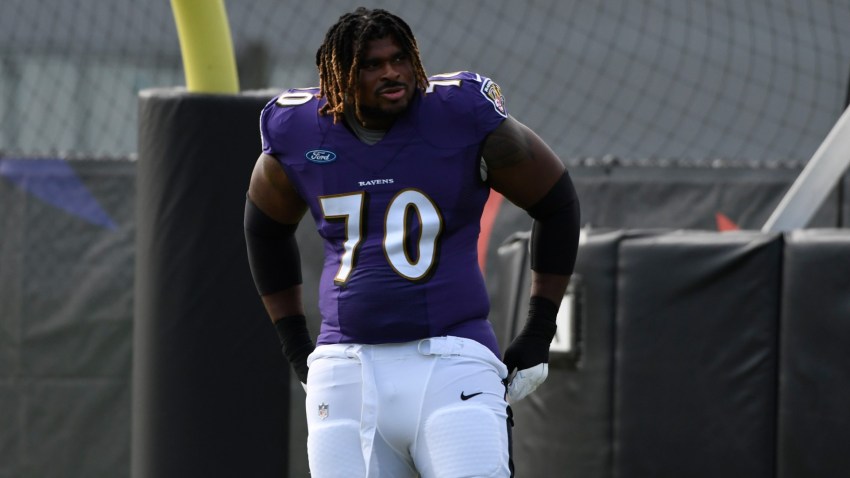 Police arrest mother of D.J. Fluker's daughter originally appeared on NBC Sports Washington
Baltimore County Police arrested Kimberly Davis, an ex of D.J. Fluker's and the mother of his child, on Sept. 22 and charged her with kidnapping on the weekend of Sept. 19, according to multiple outlets.
The crime carries a maximum penalty of 30 days in jail and a $250 fine, according to The Baltimore Sun. Davis was released from jail after posting bond. The trial is set to happen in January.
Fluker wrote he fears for his daughter's safety, as well as his own. While Fluker was in Houston with the Ravens for their Week 2 game against the Texans, Davis allegedly kidnapped their daughter during a supervised visit and refused to relinquish the child when Fluker returned.
In July, Davis was arrested for second-degree assault after allegedly punching Fluker in the nose. She is scheduled to face charges for that case in November, according to The Sun. 
Fluker, 29, has been in the NFL for seven seasons and now is an offensive lineman for the Ravens. He was released by the Seahawks in the offseason and shortly signed a deal in Baltimore. 
According to a statement from the Ravens through The Sun, the team is aware of the situation.
Copyright RSN