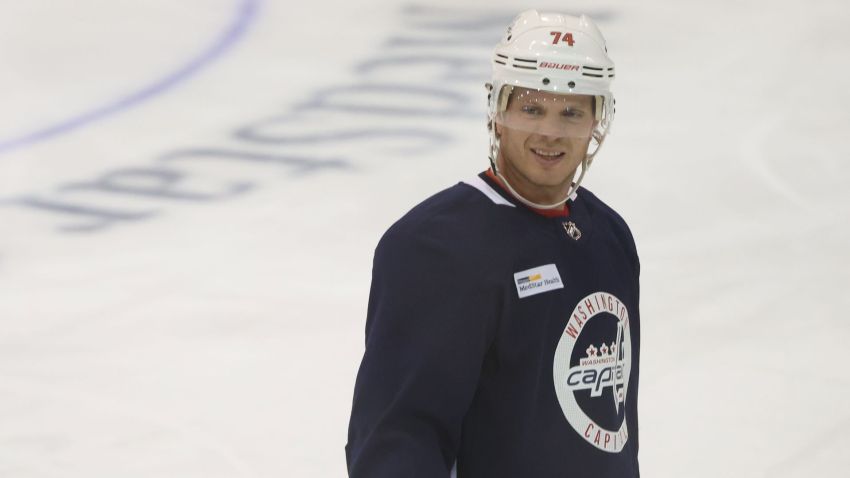 Carlson falls short of Norris, but named a first-team all-star originally appeared on NBC Sports Washington
John Carlson did not win the Norris Trophy as the NHL's best defenseman for the 2019-20 season on Monday, but he did walk away with a heck of a consolation prize as he was named to the First All-Star Team. Carlson is just the fourth defenseman in franchise history to earn first-team honors, joining Mike Green (2008-09, 2009-10), Scott Stevens (1987-88) and Rod Langway (1982-83, 1983-84).
The Norris Trophy was thought to be a two-man race between Carlson and Nashville Predators defenseman Roman Josi. While only one defenseman can take the prize, two can make the First All-Star Team and it was no surprise to see both Carlson and Josi get the nod. The Norris and all-star teams are both voted on by members of the Professional Hockey Writers Association (of which I am a member, for full disclosure).
Carlson led all defensemen with 75 points and, at 1.09 points per game, was on pace for 89. Had he hit it, he would have been just the tenth defenseman in history to score that many points in an NHL season.
Carlson produced at an historic pace not seen in nearly 30 years since the 1993-94 season. To some voters, that was enough to push him ahead of Josi, but not enough agreed. Instead, he will have to settle for all-star honors. Carlson has made the second team once in his career, but never first. For Josi, this is the first time he was named to either team. He edged out Carlson for all-star votes with 827 points to Carlson's 771, but Carlson still had a healthy lead over Tampa Bay Lightning defenseman Victor Hedman's 542.
The only other Capitals player to receive all-star votes was Alex Ovechkin. He finished just short of making the second team with 275 points behind Brad Marchand's 354. Artemi Panarin was the first-team left wing with a whopping 823 points.
Interestingly enough, Ovechkin also received one third-place vote as a right wing.
Copyright RSN