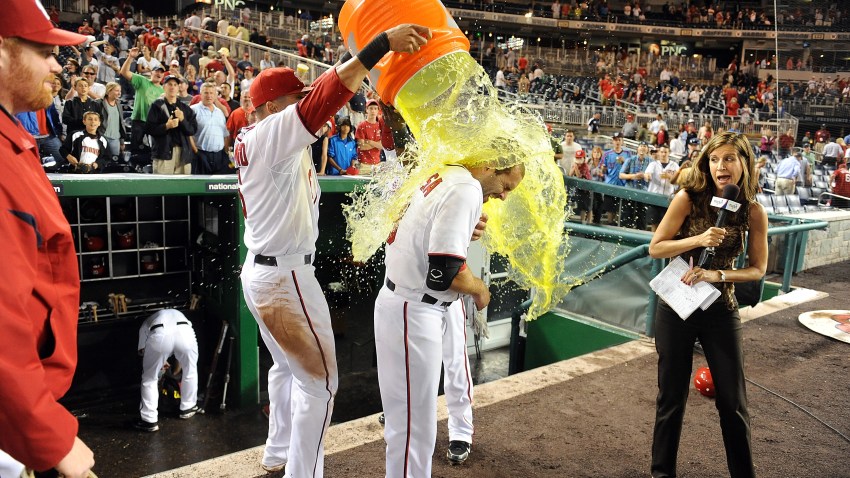 Seven home runs were hit in Thursday's game between the Nationals and Albert Pujols' St. Louis Cardinals.
None were as loud as rookie Danny Espinosa's three-run shot in the bottom of the 10th, which gave the Nats a sixth straight win -- their longest winning streak since the 2009 season.
The Nats are now out of last place in the NL East, passing the Marlins, who lost their seventh straight last night.
Not only are they in fourth, but the Nats are only one game behind the Mets in third.
That definitely calls for a Gatorade bath, right Danny?
Jayson Werth, Roger Bernadina and Laynce Nix also went yard in the game. Werth and Bernadina lead off the game with back-to-back homers.
The Nats held a 4-2 lead going into the eighth inning before Pujols and Yadier Molina hit solo shots off Tyler Clippard and Drew Storen to tie it up.
Sean Burnett held the Cards scoreless in the 10th, allowing Espinosa to walk-off later that inning.
Espinosa is the first rookie in baseball to hit a walk-off homer this season.
The Nats will look to continue their winning streak starting Friday against Baltimore in The Battle of the Beltways.
O's rookie Zach Britton will take the mound against Jason Marquis tonight.