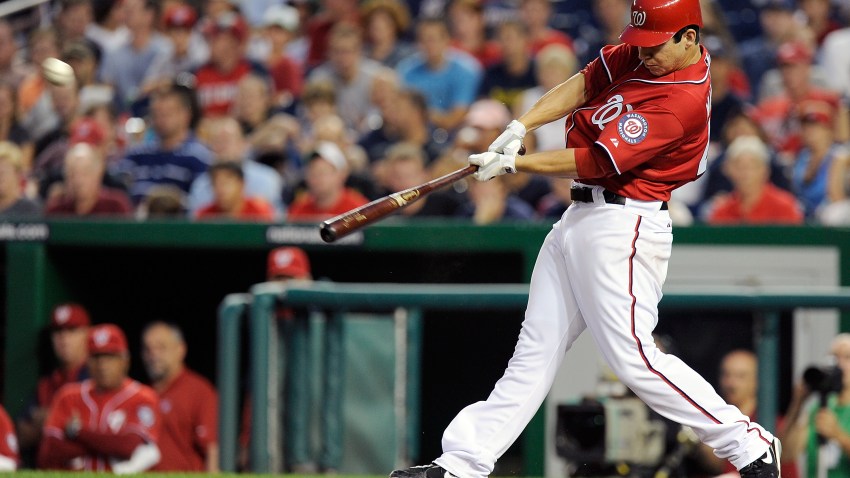 Nats fans, meet Tom Milone.
Milone made his Major League debut Saturday night at Nats Park and didn't waste it. After recording a perfect first and second inning, he drove the first pitch he saw as a big-league pitcher into the bullpen in right field.
"That is officially the coolest thing I've seen this year," said F.P. Santangelo, the color analyst for the Nats telecasts on MASN.
The lefty was drafted in the 10th round of the 2008 MLB June amateur draft and has pitched his way through the farm system with respectable numbers.
Milone only has 56 career plate appearances in the minors and sports a .273 average. He had not hit a home run in his professional career before Saturday.
Milone earned a no decision in his first game with the Nats, allowing four earned runs on six hits through 4.1 innings.