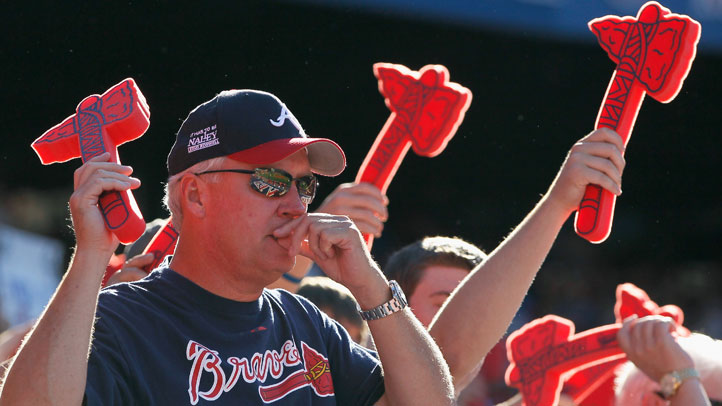 We're of the belief that no matter the stadium, opposing fans can all share the stands peacefully. This particular Nationals fan comes from a different school of thought.

"This ain't Atlanta! We don't do Tomahawks here, man!"
Queue the "This Ain't Atlanta" T-shirts.
While we don't condone the hostility, his intensity is admirable. We'd hate to be his section mate when the Phillies come to town.
Warning: some language may be offensive to our more sensitive readers. And Braves fans.
Questions, comments or tips? Email Sarah at sarahskogod@gmail.com. You can also follow her on Twitter (@sarahschorno).