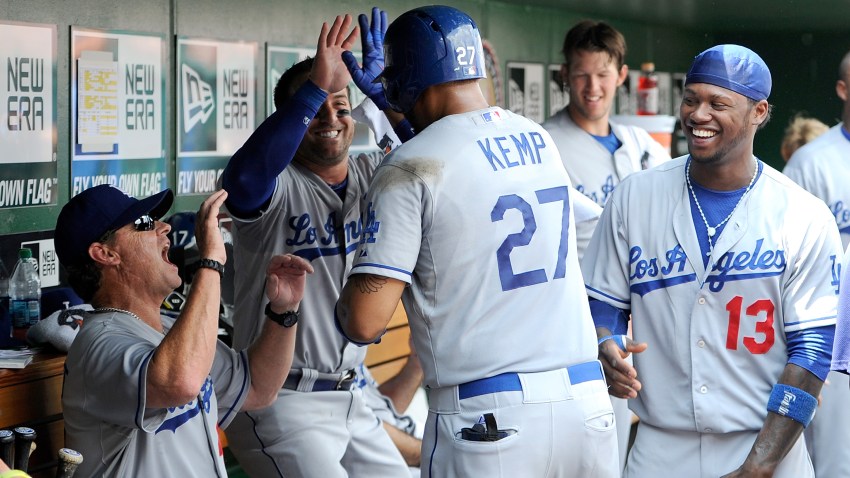 Jayson Werth began his postgame press conference by stating that he would not "entertain doom and gloom questions."
Fair enough, but Nationals fans can certainly not be blamed for that type of thinking, considering their favorite team returned from the All-Star break by being swept in a three-game series with the Dodgers that opened a season-high 11-game homestand.
Between Friday and Sunday, the Dodgers outscored the Nationals 15-5, while the latter went 2-for-26 (.076) with runners in scoring position. Just over one week after Stephen Strasburg had the worst start of his career against the Marlins, Jordan Zimmermann had his Sunday, allowing seven earned runs in the second inning and lasting a career-low two.
Minus Werth's two home runs, the Nationals mustered two hits, both singles. Washington has lost eight of 10 and seven games back of the second Wild Card spot in the National League.
You know how many teams in the last ten years have finished under .500 -- the Nationals are 48-50 -- and in the top five in ERA league-wide? One. And they finished in last place in their division.
It does not get any easier for tthe Nationals. The surprising Pirates come to town for a four-game set starting Monday. There is still plenty of baseball left to play, but the "or bust" portion of "World Series or bust" is starting to look more like reality with every missed opportunity.
---
Follow Adam on Twitter @AdamVingan and e-mail your story ideas to adamvingan (at) gmail.com.