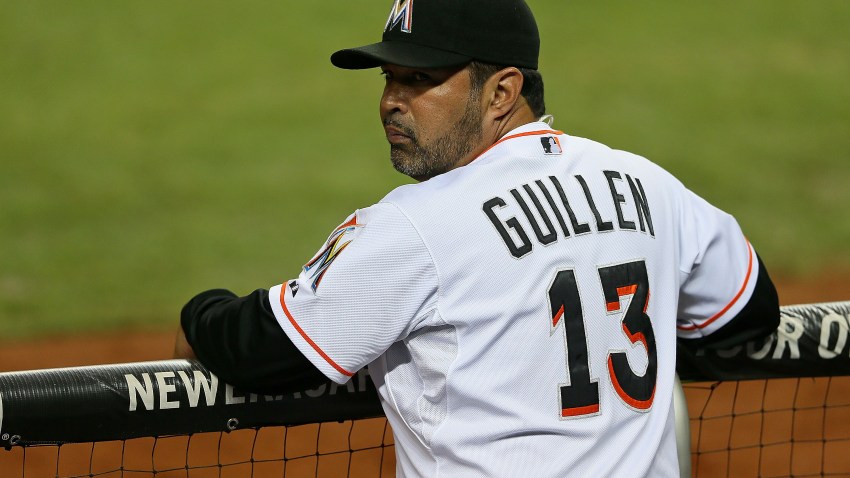 Remember that little spat between Washington Nationals outfielder Bryce Harper and Miami Marlins manager Ozzie Guillen last weekend? Well, it looks like the Nats are trying to let bygones be bygones.
Washington sent Guillen an autographed Bryce Harper bat as a reconciliation gift.
Well, sort of.
From the Marlins' website:
During the feud, several Washington players pulled a prank. Adam LaRoche had Harper sign a bat for him. Harper didn't know the purpose, but it's common for players to get autographs from each other.

From there, LaRoche added next to the signature, "To my hero, Ozzie, love you."

The Nationals players had the bat smeared with pine tar and sent it to Guillen.

"It was funny," Guillen said. "I've got a few friends on their side. All those guys were making fun of me. I found out later they made the kid sign the bat. They put the rest. 'To my hero, Ozzie, love you.'"
Guillen went on to praise Harper, saying that he thinks that "this kid is going to be good for the game."
Water under the bridge. Or out of that weird merry-go-round home run thing they have at Marlins Park.
---
Follow Adam on Twitter @AdamVingan and e-mail your story ideas to adamvingan (at) gmail.com.