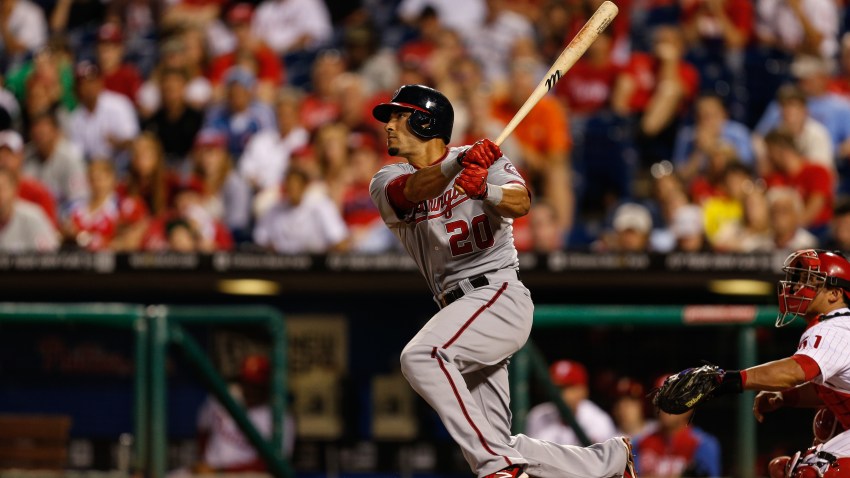 Things weren't looking good for the Nationals. Trailing the Phillies 2-1 entering the ninth inning, the Nationals, 1-30 when trailing after eight inning this season, were three outs away from being swept by a division rival, falling a season-low three games under .500 and eating crow instead of face.
But then Jayson Werth tied the game in the top of the ninth with an RBI single, setting up Ian Desmond's first career grand slam in the 11th -- the team's second extra-innings slam since moving to D.C. in 2005 -- to lift Washington to a much-needed 6-2 victory.
After the game, MASN reporter Julie Alexandria asked Desmond how his grand slam tasted:
Alexandria: "Well Ian, you guys came in today saying you were going to eat some face, so how did that first career grand slam face taste?"

Desmond: "Tasted pretty good, to be honest."
The Nationals now play 17 of their next 20 at home, beginning Thursday against the Rockies.
Oh yeah. #EatFace — Ian Desmond (@IanDesmond20) June 20, 2013
---
Follow Adam on Twitter @AdamVingan and e-mail your story ideas to adamvingan (at) gmail.com.