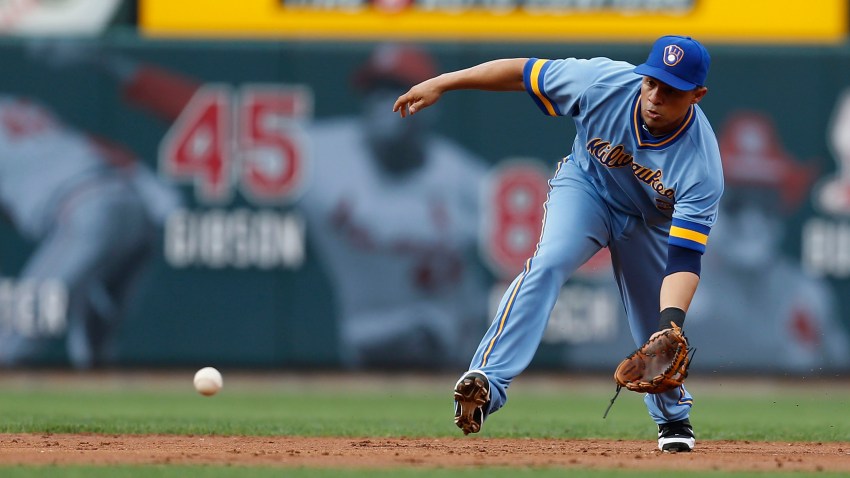 The Washington Nationals have acquired shortstop Cesar Izturis from the Milwaukee Brewers on a waiver claim.
Izturis was batting .235 with two home runs and 11 RBIs through 57 games with the Brewers this season. He has been a light hitter throughout his 12-year career (he is only a career .255 hitter with 17 home runs in 1,242 games), but he provides the Nationals with more infield depth and a veteran presence while Ian Desmond recovers from an oblique injury.
Izturis is a solid defensive player, having earned a Gold Glove in 2004 to go along with the second-highest zone rating among all active shortshtops (.851).
The Nationals will be Izturis' sixth team; he has also played for the Los Angeles Dodgers, Baltimore Orioles, St. Louis Cardinals, Chicago Cubs and Brewers.
---
Follow Adam on Twitter @AdamVingan and e-mail your story ideas to adamvingan (at) gmail.com.