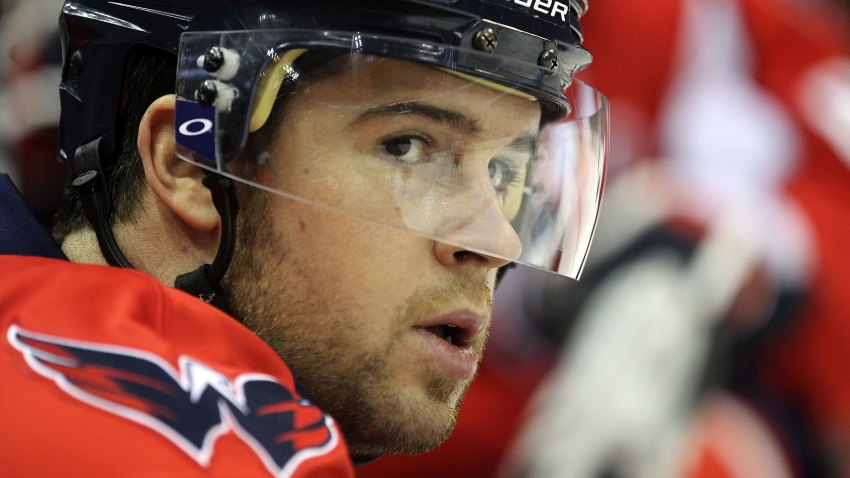 Washington Capitals defenseman Mike Green has declined the Washington Capitals' qualifying offer of one year and $5 million, according to reports.
Green had until 5 p.m. Sunday to agree to Washington's reported deal (which was the bare minimum that he could be offered), but since that did not happen, negotiations will continue. While Green will remain a restricted free agent, he will now be able to sign offer sheets from other teams. If Green were to sign an offer sheet, then the Caps would have an opportunity to either match it or decline and receive draft pick compensation based on how much money Green would make.
Yet, the chances that another team would make an offer to Green are likely slim considering his recent injury problems. In the past two seasons, Green, a two-time Norris Trophy candidate, has been limited to 81 regular season games with a myriad of injuries, from a concussion to a twisted right ankle and several groin ailments which ultimately required surgery in January. Last season, Green appeared in 46 combined games between the regular season and postseason, finishing with five goals and six assists.
Saturday, General Manager George McPhee sounded optimistic when asked about re-signing Green.
"I think we've had healthy discussions with both players and there are deals to be made there," McPhee said, also referring to the Caps' other remaining restricted free agent, defenseman John Carlson. "So I don't expect [Sunday] to be a big day with respect to signing these players. I think that's something we'll get done sooner than later and they'll be deals that we can live with and they can live with."
---
Follow Adam on Twitter @AdamVingan and e-mail your story ideas to adamvingan (at) gmail.com.