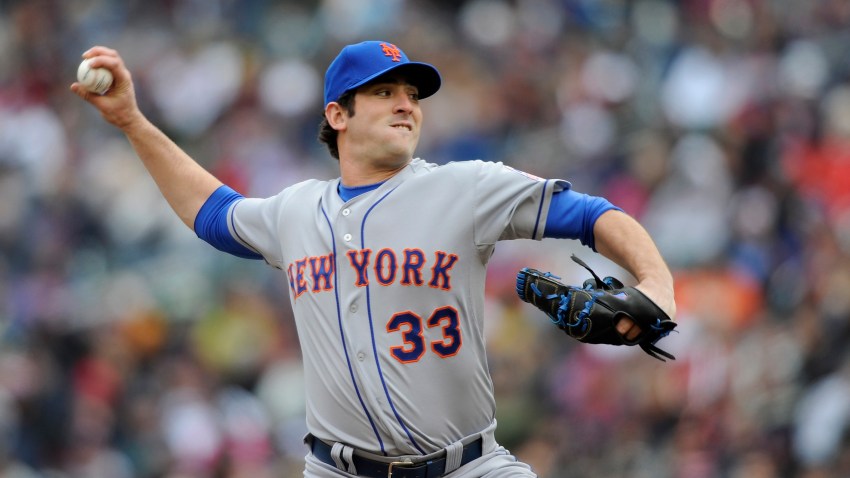 UPDATE: It was a joke. We've been had. Or I've been had. But still read this anyway.
The Rangers rolled out the "Blue Carpet" before Monday's Game 3 against the Capitals as celebrities of all ilks came to watch some playoff hockey.
Tom Hanks, Tom Cavanagh and Brian Williams were among those shown in the Madison Square Garden crowd during New York's 4-3 win over Washington, as was Mets pitcher Matt Harvey, who had the day off.
Apparently, Harvey is something of a good luck charm for the Rangers, having attended six games and ultimately six victories throughout the season. With that being said, even though the Mets have a game against the White Sox at 7:10 p.m. Wednesday, the team has given Harvey permission to skip it to attend Game 4.
Matt Harvey has Mets permission to skip game tomorrow and be at MSG to root on Rangers. Matt has not seen Rangers lose at home. 6-0. — Jay Horwitz (@Jay_HorwitzPR) May 7, 2013
(For what it's worth, Horwitz is the Mets' long-time public relations manager.)
The Capitals failed to grab a 3-0 lead in a best-of-seven series for the first time in franchise history Monday. Meanwhile, they have lost four of the six seven-game series that they have led 2-0.
Thank you @nyrangers for an awesome night and an awesome win! Tickets were special, appreciate it very much. — Matt Harvey (@MattHarvey33) May 7, 2013
---
Follow Adam on Twitter @AdamVingan and e-mail your story ideas to adamvingan (at) gmail.com.