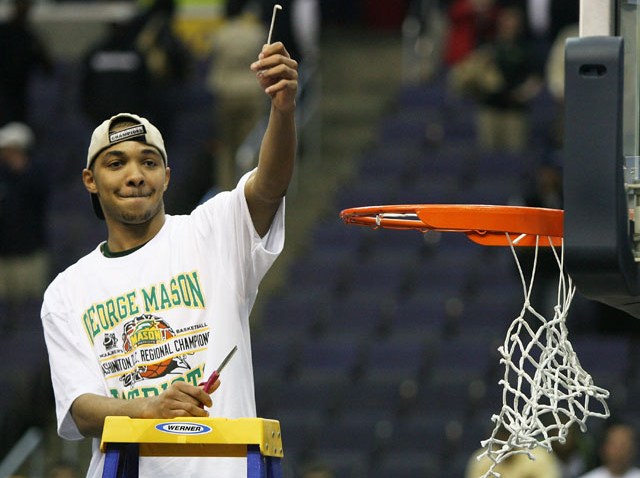 George Mason came into this year's NCAA Tournament with the shoe on the other foot compared to it's 2006 Final Four run. Mason is on the map and Mason is a team that boasted a 16-game winning streak this season. Folks know they are capable of an upset.

I was with Mason on that magical Final Four run, and they reminded me of the 2003 Florida Marlins, who won the World Series. They enjoyed every second of the experience, they had a coach that lived the excitement right there with them and they truly believed they could do anything. Everything has changed for George Mason basketball since then – the attention, the level of recruiting – but Jim Larranaga is still using the same strategy: Have fun, play for each other and you will win.

Larranaga's star has risen since 2006, but he still carries the same demeanor. He's extremely accessible, he believes his job is as much life coach as it is basketball coach and he has gone to his treasure chest of team building activities this week – playing baseball at practice, team dinners, etc.

He told me he has no idea how this team will fare in this tournament because he doesn't know how they will respond to this stage as a group. Their leaders have completely different personalities than the ones of 2006 – they are quieter, more even keel. Senior Cam Long told me the one move Coach made that may have bonded this group together more than any other was planning a team trip to Italy last summer. Because new NCAA rules allowed the team to have freshmen join, the team was allowed to hang out over Italian dinners and get to know one another. For Coach L, this is the foundation of a successful team.

So today, before their first round matchup, Larranaga pulled a memory from that trip for motivation – he used the inscription on a quarter "E pluribus unum" which means "out of many, one." His goal: To have this team play their hearts out for each other.

Last night, Coach got together with his four grandchildren, including one who'd been born on the eve of the Final Four run. For a man who has so much responsibility, I am constantly impressed by his ability to put what is important first.