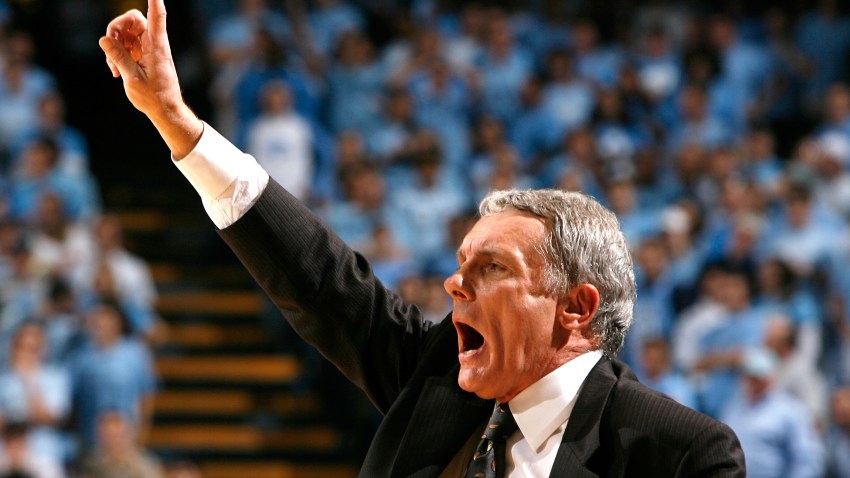 COLLEGE PARK, Md. -- The season was 3:30 minutes old, and Maryland still hadn't scored a point after missing its first eight shots against Bucknell.
"I think a lot of guys had the first-game jitters and were nervous," junior Landon Milbourne said. "Once we got that out of our system, things started to work well."
The Terrapins ended up with more than enough points to spoil the debut of Bucknell coach Dave Paulsen, rolling to an 81-52 victory Friday night.
Milbourne scored 16, Cliff Tucker added a career-high 14 and Greivis Vasquez contributed 13 points and six assists. But Maryland won this game with its defense, holding Bucknell to 17 points in the first half and 32 percent shooting from the floor.
"When you go through times when you're not scoring a lot, if your defense is good enough you can hang in there," Terps coach Gary Williams said.
It was a rough beginning for Paulsen, who replaced longtime Bucknell coach Pat Flannery. The Bison went 3-for-16 from 3-point range, were 11-for-23 at the foul line and committed 20 turnovers.
"That was a rude introduction in my first game at Bucknell," Paulsen said. "We obviously struggled offensively to get baskets and to execute."
Patrick Behan scored 12 points for the Bison (0-1), who are 0-7 against Maryland and 1-23 against current Atlantic Coast Conference teams.
Early in the second half the Terrapins used baskets by Milbourne, Tucker and David Neal -- the team's lone senior -- to take a 39-18 lead. Tucker, a sophomore forward, finished 6-for-11 from the floor.
Bucknell trailed 33-17 at halftime after missing 21 of 28 field goal attempts, including all seven from beyond the arc. The 17 points were the fewest allowed by Maryland in one half since Delaware State scored 13 in a 2005 Terrapins win.
Despite its early shooting woes, Maryland trailed only 2-0 before Braxton Dupree made a layup for the Terps' first points of the season. Bucknell opened 1-for-15, but was within four points before successive baskets by Vasquez sparked a 10-0 run that made it 19-5.
Minutes later, Milbourne made a three-point play and Tucker added two baskets in a 9-2 spree that put the Terrapins up by 16.

Copyright AP - Associated Press