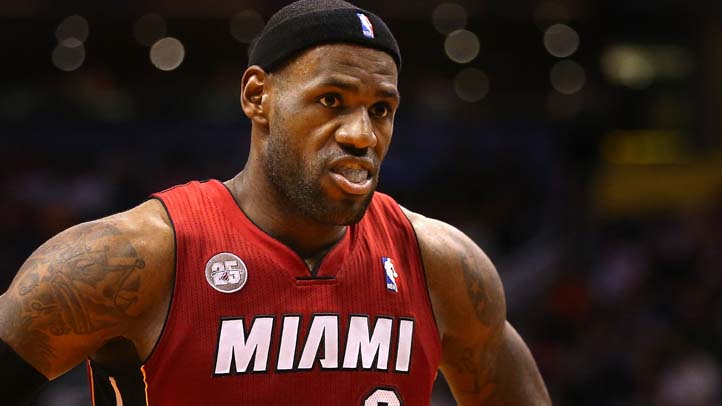 LeBron James is "that guy." We all know "that guy," the one who cheers for all of the front-running teams: the New York Yankees, the Dallas Cowboys, the Los Angeles Lakers and so on. I'm looking at you, Bryce Harper.
Anyways, James obviously doesn't cheer for the Lakers because he plays for the Miami Heat, but the Akron, OH, native is an unabashed Cowboys fan for some reason, which means that he was not too happy with the outcome of Thursday's game against the Washington Redskins. After Robert Griffin III torched Dallas with over 300 yards passing and four touchdowns, James gave RGIII props for his performance:
RG ||| is aMONSTER!! — LeBron James (@KingJames) November 22, 2012
James expanded Friday during a media scrum that The Washington Post's Michael Lee was a part of:
"I tweeted he's a monster yesterday. I hated it had to be against the Cowboys, but I give props where props is due. He's an animal," James said. "He's the first rookie to ever win in Cowboys Stadium on Turkey Day, but the passes he was making, honestly – the unbelievable pass to Santana Moss on the roll-out on the back shoulder, and over the middle to Pierre Garcon. He was making some unbelievable plays. He's an unbelievable talent.

Asked if Griffin had converted to the Redskins, James said, "No," and walked away.
Let's just hope RGIII doesn't take his talents to South Beach anytime soon. Or ever. Preferably ever.
---
Follow Adam on Twitter @AdamVingan and e-mail your story ideas to adamvingan (at) gmail.com.