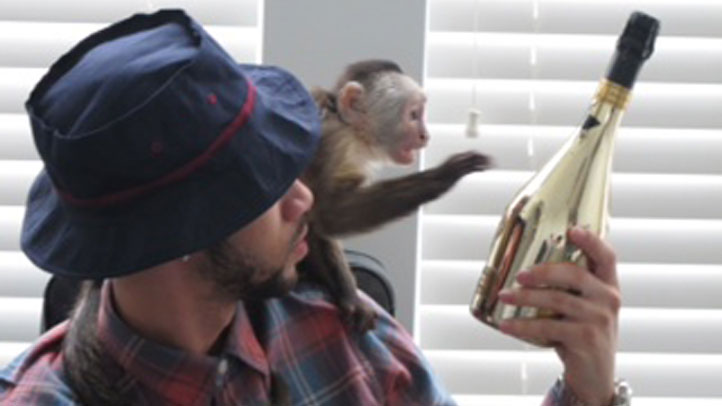 Redskins safety LaRon Landry has been keeping himself busy this summer, promoting his friend's personal shopping business 86dope.
For those of you who don't know about 86dope, the service….

Oooh! A monkey!
(Image courtesy 86dope.com)
Yep, that's Landry's monkey, aptly named Gucci, with an expensive taste in beverages. We're not sure if he's an official spokesmonkey or just making a guest appearance, but we dig the marketing move.

If you're interested in fashion type stuff, there are more pics of Landry sporting gear on the 86dope.com. Or, if you're like us, you can watch this video of Gucci drinking juice.



via Redskins Blog
Questions, comments or tips? Email Sarah at sarahskogod@gmail.com. You can also follow her on Twitter (@sarahschorno).