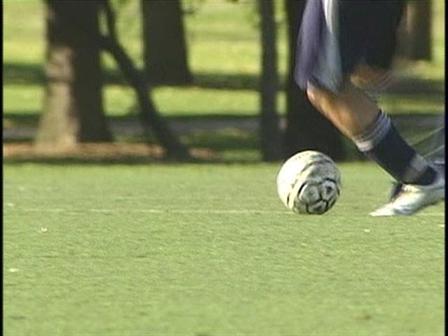 Tensions flared Monday between the Washington Capitals and Boston Bruins in the latter's 4-3 victory in Game 3 of their Eastern Conference Quarterfinal series.
The usual suspects were behind the antics for the Bruins as Brad Marchand and Milan Lucic did whatever they could to get under the Caps' skin.
Those tactics must have worked because Karl Alzner, arguably the most mild-mannered member of the Caps on and off the ice, let Lucic know how he felt about him quite uncharacteristically:
Yes, that is Alzner telling Lucic to stop crying like a baby. Interestingly enough, NESN's Ricky Doyle pointed out that Alzner actually tweeted about what would happen in an altercation between the two - albeit jokingly - March 10 after the Caps defeated the Bruins 4-3 in a game where he and Lucic earned matching roughing penalties.
The replay of Alzner's pantomine was shown on the big screen at Verizon Center Monday and elicited a huge response from those in attendance. Unfortunately for them, they were the ones that left crying as the Caps fell behind 2-1 in their best-of-seven series.
After the game, Lucic was asked about Alzner's impression.
"I don't even know what to say coming from my side to show that I'm not a crybaby," he said. "That's a lot to say coming from a guy that has two roughing penalties in three years, so there you go."
Is it Thursday yet?
---
Adam Vingan is co-founder and editor of Kings Of Leonsis, a Caps-centric blog, and is the Capitals Editor for SB Nation. Follow him on Twitter @Adam_KOL and e-mail your story ideas to adamvingan (at) gmail.com.