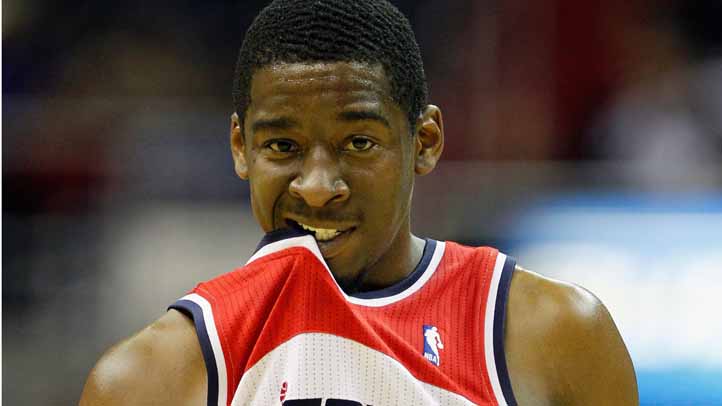 The winless Washington Wizards lost their most embarrassing game of the season so far Tuesday, falling 92-76 to the Charlotte Bobcats, one of the few teams in the NBA -- if not the only team -- worse than they are.
Since I would advise against watching actual highlights of the game, here is an entertaining one courtesy of Truth About It.
For those who can't watch the video, here's a textual description. Late in the third quarter, Jan Vesely was fouled by Tyrus Thomas and was set to go to the line to shoot two free throws. Perhaps knowing that Vesely was 1-for-5 from the line entering the game and has actually airballed one before, Jordan Crawford did the right thing: he took his teammate's place and shot his free throws.
There's just one slight problem. That's not allowed.
Yet, Crawford was able to shoot -- and make -- one free throw before people wised up and made Vesely take his own shots.
"Nothing against Jan," Crawford told reporters after the game. "I was just trying to get as many points as we can because we was struggling to score. I was just saying, 'I thought I got bumped on the play,' making a little joke."
Vesely would miss both free throws.
---
Follow Adam on Twitter @AdamVingan and e-mail your story ideas to adamvingan (at) gmail.com.