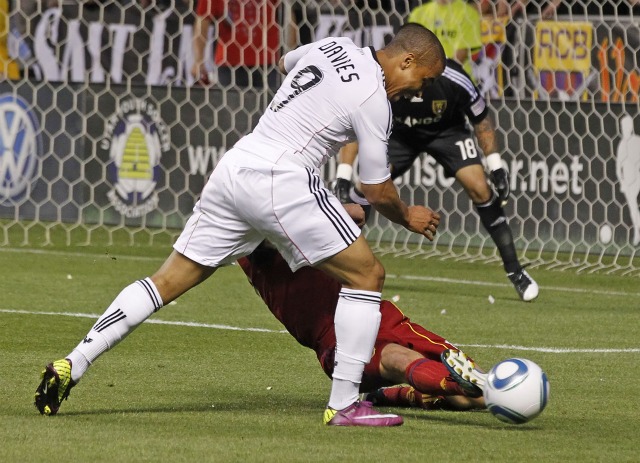 The DC United came back from Salt Lake City with a win and a clip for the blooper reels.
Live half-time and post-game interviews are the perfect atmosphere for verbal slip ups and general speaking-without-thinking moments.
Defender Jed Zayner made our inner 8-year-old giggle with this one.
Video below. Don't watch if you're offended by childish genatalia slang.
Questions, comments or tips? Email Sarah at sarahskogod@gmail.com. You can also follow her on Twitter (@sarahschorno).