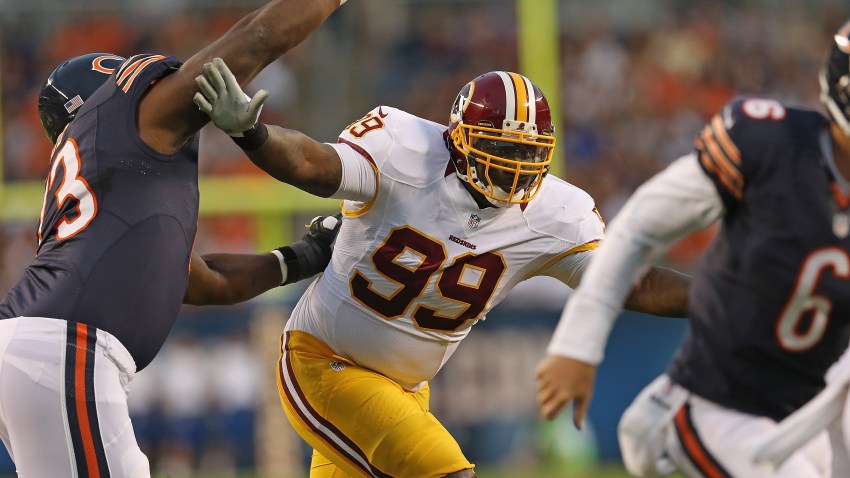 Training camp is two days old, and already the Redskins find themselves in a predicament.
Defensive end Jarvis Jenkins has been suspended by the NFL for four games for violation of the league's policy regarding performance enhancing drugs. He can practice but cannot play until at least Oct. 13, when the Redskins return from their bye week against the Cowboys.
"When I learned that I tested positive for a substance that is banned under the NFL policy, I was shocked and confused," Jenkins said in a statement. "It's an obscure substance that I've never even heard of, and I still don't know how it got into my body. My only guess is that it came from one of the supplements I was taking around the time of the test, even though none of them listed anything banned.
"I'm very sorry for the effect of this situation on my teammates and coaches, and I also apologize to my family and all Redskins fans. I will be very, very ready to contribute as soon as I get back for Game 5."
Jenkins' suspension continues a three-year long epidemic of Redskins being suspended for drug-related issues. With Adam Carriker injured, the Redskins will have to look to a third-stringer to start at left defensive end for the time being.
---
Follow Adam on Twitter @AdamVingan and e-mail your story ideas to adamvingan (at) gmail.com.