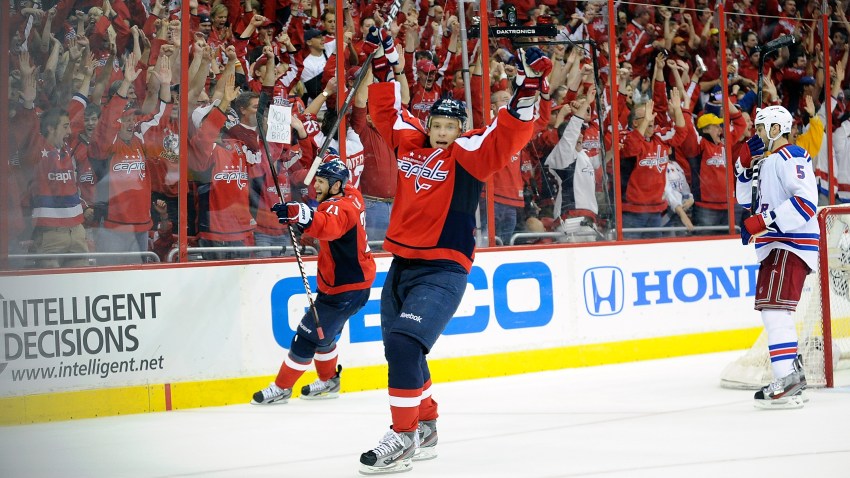 Enigmatic, mercurial, lazy. You can call Alexander Semin whatever you'd like, but now you'll have to add one more word to the list: Hurricane.
The Carolina Hurricanes have signed Semin to a one-year contract worth $7 million, a slight raise from the $6.7 million he made with the Washington Capitals last season.
"We have done a lot of research about Alexander, and discussions about his fit with our team have included people at many different levels of our organization, including players, coaches and staff," Carolina President and General Manager Jim Rutherford said in a statement. "What's been clear throughout this process was his commitment to wanting to play in the NHL, and compete against the world's best players."
"Alexander's elite skill level and ability to score from the wing fill an important need on the ice, and we hope that a fresh start in Carolina will serve both Alexander and our team well."
Semin will leave the Caps, the only franchise he has known since entering the NHL in 2003-04, to join their division rival. It was evident from the start of the offseason that General Manager George McPhee had little to no interest in re-signing the winger, whose 21 goals were his lowest total since his rookie season (10). Despite being arguably one of the most naturally gifted talents in the NHL, Semin has been eviscerated by both fans and analysts for years because of his apparent lack of work ethic. The Hurricanes hope that signing Semin -- and giving him a raise -- will change his attitude.
"I'm very happy to be a Carolina Hurricane," said Semin, who is known for his inability to speak English (or at least his indifference towards it). "It's a great fit for me. I look forward to playing with great players, and putting together a winning season."
Meanwhile, the Caps will look to replace Semin's goal production through a combined effort throughout their lineup, particularly from forwards Troy Brouwer and Mathieu Perreault as well as recently-acquired forwards Mike Ribeiro and Wojtek Wolski.
Coincidentally, Semin is joining the team he has tortured the most throughout his NHL career; his 27 goals and 45 points against Carolina are the most against any team.