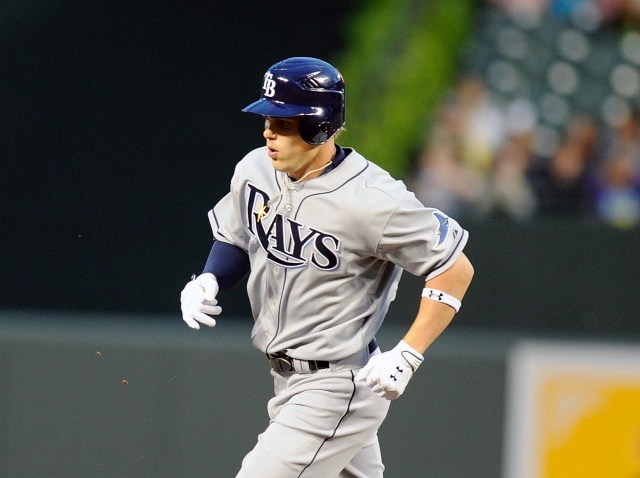 On Friday night, Tampa Bay outfielder (and Herndon, Va., native) Brandon Guyer did what no player in Rays history has ever done.

He hit a home run in his first major-league at-bat.

Even better, he did it in Baltimore, with all of his friends and family cheering him on.

"I was watching the highlights when we got back to the hotel and I was rounding second when they panned to all the friends and family, and it cracked me up just seeing all the different expressions," Guyer told the St. Petersburg Times. "That was awesome."

Guyer packed all of that excitement into a short visit to the majors. Guyer was called up on Friday when Jeff Niemann was put on the disabled list, and was sent back to Durham on Sunday.

It won't be the last time Herndon residents will get to cheer for their hometown boy. He'll be back.

"He's going to be back here," Rays manager Joe Maddon said. "I liked him the moment I met him in spring training. He looks you in the eye."

As for Guyer, who is married to Fox5 D.C. sports anchor Lindsay Murphy, he enjoyed the attention -- and his new place in the record books.

"It was an awesome experience," Guyer said.
Questions, comments or tips? Email Sarah at sarahskogod@gmail.com. You can also follow her on Twitter (@sarahschorno).