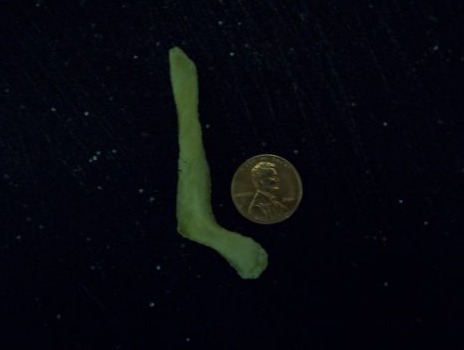 What do you get for the hockey fan who has it all? How about an $8,888 french fry shaped like a hockey stick.

Citing tough economic times, eBay seller koskre8er is offering the opportunity of a lifetime for one lucky fan.

"Behold it is my Burger King French Fry Hockey Stick which was in a medium french fry container bought at the drive-thru along with 2 whopper juniors here in Arlington Virginia just outside of Washington, D.C. I grew up playing ice and roller hockey and the instant I saw it I knew what it was, a hockey stick."

Shockingly, there aren't any bids on this deep fried miracle. We reached out to the seller to see if the fry was still in good condition, or if the combination of time and air had petrified it. We have yet to hear back, but let's be real, if it's not in new condition, then it's just not worth it.