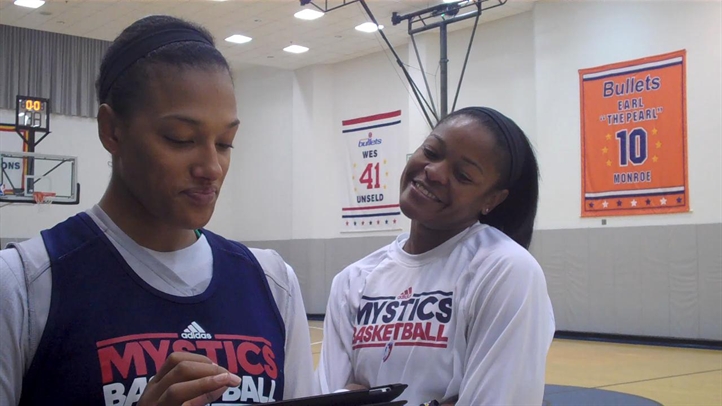 It's not uncommon to see athletes jamming to music on their headphones. Ask them what they're listening to and they'll tell you, but is it actually what's playing?

Here at Capital Games we do it a little differently.
We ask local athletes to give up their iPod (or iPad, iPhone, or whatever they use to hold music), and let someone else put it on shuffle to see what comes up.
Sure, they could just tell us themselves. But what fun would that be?

Today we find out what the Mystics' Alana Beard is listening to with help from teammate Marissa Coleman.
We also get to see Alana do the Halle Berry dance. Take it away, Marissa!
View more videos at: http://www.nbcwashington.com.