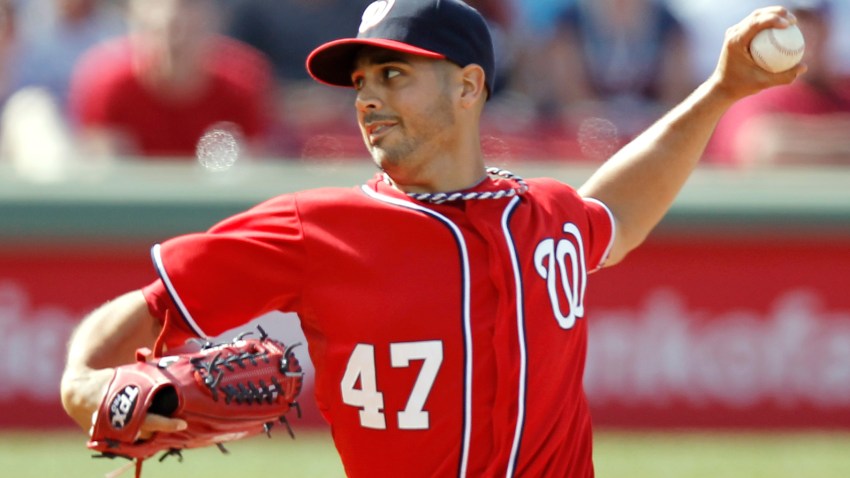 The Washington Nationals are hosting their annual Dream Gala Saturday at the Gaylord National Resort and Convention Center at National Harbor.
It is a lavish, black tie event where guests can mingle and/or schmooze (whichever your prefer) with players and coaches.
Yet, you -- and by you, I mean a "sexy single lady" age 21 or over (sorry, gentlemen) -- could be a very special guest as the date of pitcher Gio Gonzalez:
Hey I need a date for the gala on Saturday night, an sexy single ladies interested..... — Gio Gonzalez (@GioGonzalez47) June 11, 2012
While I appreciate Gonzalez's honesty, I feel as if his personal ad is lacking some creativity. How about something like this:
Starting pitcher looking for a changeup. Throws a 10-to-4 curveball, but would like someone who can hang 24/7. An "A"-plus personality with a WORLD of knowledge. Loves traveling, family and comics. A gentleman, but wants to unleash my "NatGio" side.
You're welcome, Gio.
---
Adam Vingan is co-founder and editor of Kings Of Leonsis, a Caps-centric blog. Follow him on Twitter @AdamVingan and e-mail your story ideas to adamvingan (at) gmail.com.