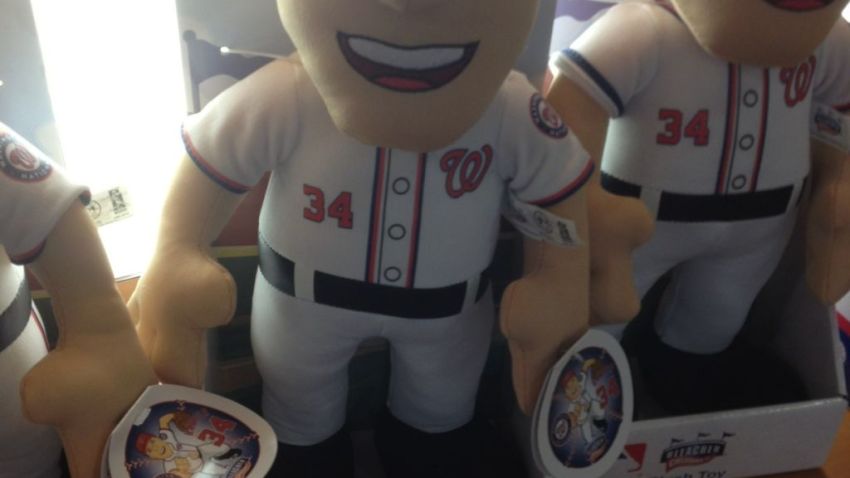 Forget about the meteoric rise as a rookie. Forget about the home runs, the catchphrases, the spectacular catches. You know you've made it when you're made into a children's toy.
With that being said, welcome to the big leagues, Bryce Harper.
Harrisburg, Pa., reporter Jason Bristol took this photo, adding that it "looks nothing like Bryce Harper." I think it does, actually (at least more than the Alex Ovechkin version looked like Ovi). All that is missing is the eyeblack.
If you'd like one of these plush Harpers to take home, then you can order one now for the low, low price of $21.99 (plus shipping and handling) According to the website, this doll."takes your favorite Nationals player and transforms him into a lovable character to play with, encouraging fun, inspiration and play."
Well, I'm convinced. I'll take five. My credit card number is...
---
Adam Vingan is co-founder and editor of Kings Of Leonsis, a Caps-centric blog. Follow him on Twitter @AdamVingan and e-mail your story ideas to adamvingan (at) gmail.com.