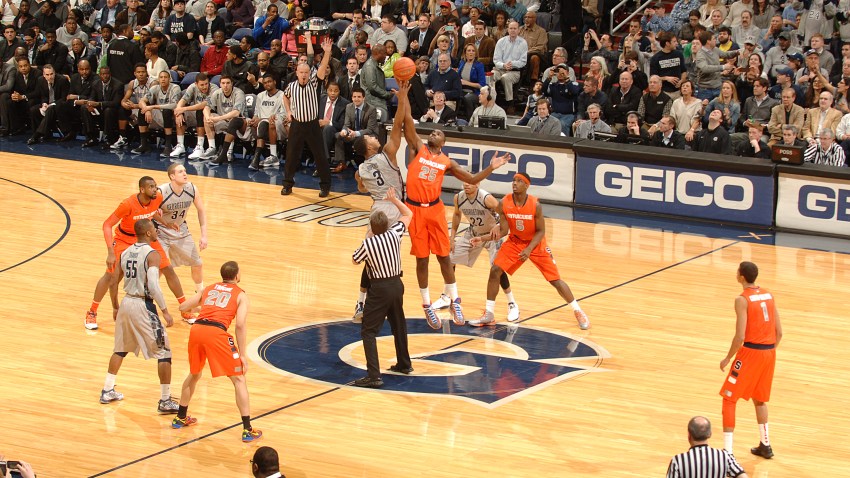 Georgetown University and Syracuse University will renew what may arguably be the most contentious rivalry in college basketball beginning in 2015-16.
The agreement between the two schools will feature a four-year, home-and home series with the first game taking place at Verizon Center.
"Georgetown against Syracuse is one of the great rivalries in college basketball," Georgetown coach John Thompson III said in a release. "From Game One all the way through our last game, the passion, emotion and intensity of this rivalry is hard to match. We look forward to renewing the series that has generated some of the great moments in our sport."
Syracuse left for the ACC this past season, ending the storied Big East rivalry with a 49-41 series lead.
---
Follow Adam on Twitter @AdamVingan and e-mail your story ideas to adamvingan (at) gmail.com.