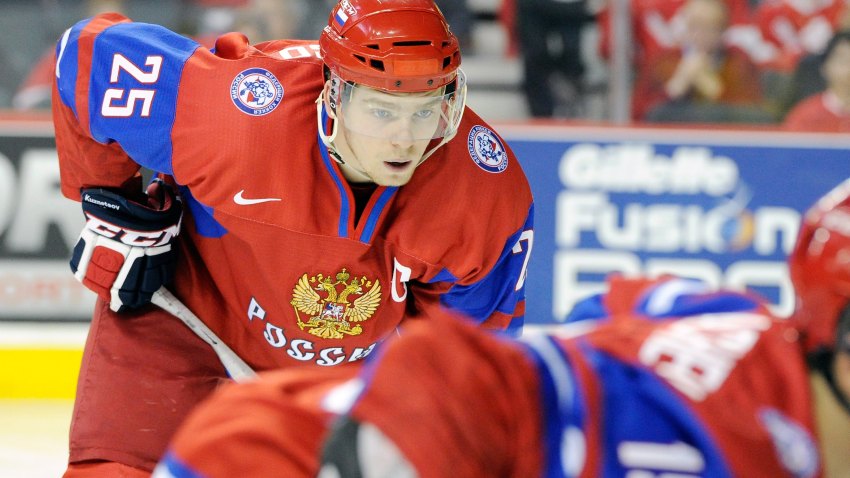 Lost among the rest of the news emanating from Kettler Capitals Iceplex Monday was the fact that Washington Capitals General Manager George McPhee confirmed that highly touted prospect Evgeny Kuznetsov will not join the team next season.
"Yeah, we've talked to the agent," McPhee said. "It doesn't appear that he's going to make it over for next season. He's a young guy -- he's only 20-years-old -- so we understand why he might not want to leave yet. But at some point he'll want to come to this league. It's the best league in the world. He's a heck of a player so when he's ready to come we'll be ready for him."
For months, Kuznetsov has more or less flip-flopped regarding the decision to either stay in Russia and the KHL or leave and join the Caps in the NHL, so at least we know.
Kuznetsov recently said that he plans on staying in Russia for two years, pushing a possible NHL debut back to 2014-15, but McPhee could not confirm anything past next season.
---
Adam Vingan is co-founder and editor of Kings Of Leonsis, a Caps-centric blog. Follow him on Twitter @Adam_KOL and e-mail your story ideas to adamvingan (at) gmail.com.