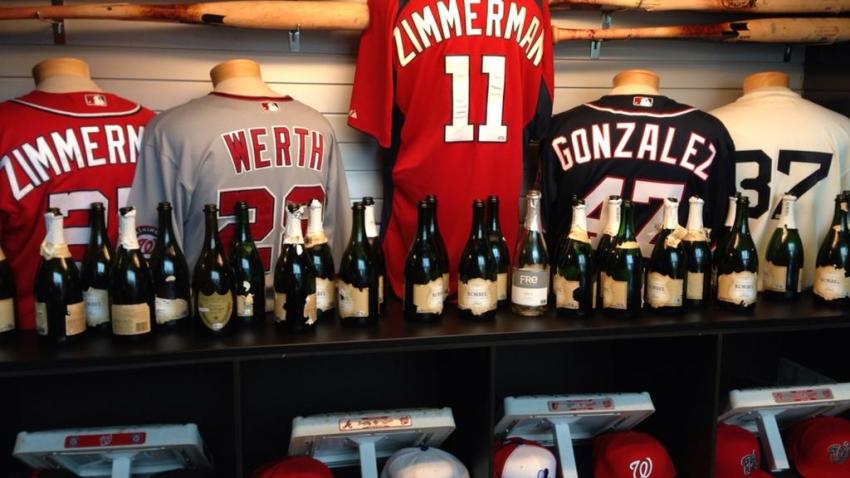 Why buy a used ball, bat, base or lineup card when.you can take home an empty bottle of Dom Perignon?
The Nationals are selling the remains of the team's post-game celebration from last night for $100 per bottle (there were 60 opened/sprayed Monday). Corks are going for $50. They were available Tuesday and wll be Wednesday with all proceeds benefitting the team's Dream Foundation.
---
Follow Adam on Twitter @AdamVingan and e-mail your story ideas to adamvingan (at) gmail.com.