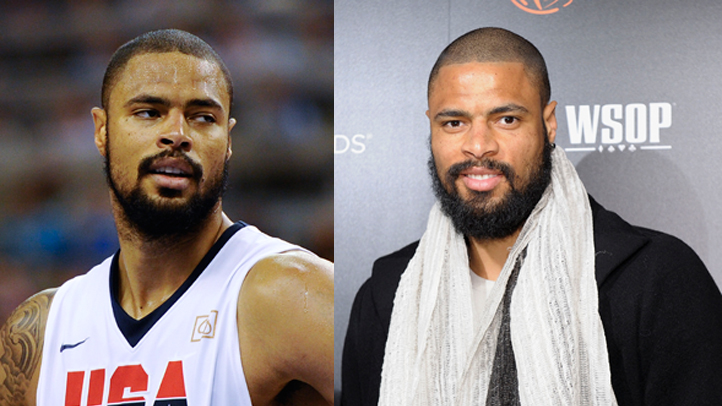 The U.S. men's basketball team definitely has the star power in London. They stand out wherever they go, being the easily recognizable celebrities that they are.
But which member of the squad would fit in best across the pond?
Kevin Durant didn't have to think twice when asked. Knicks center Tyson Chandler wins by a landslide.
"He wears tight clothes," Durant said with a smile. "So I'd go with Tyson. He's got a Euro style."
That seemed to be the consensus among most of Team USA.
"Tyson loves to wear a lot of tight clothes," guard James Harden said. "He's too tall to be wearing tight clothes."
Kobe Bryant agreed.
"From a fashion perspective, it would be Tyson," he said. "Kevin does, too. He wears a lot of tight stuff, too. Russell (Westbrook) wears a lot of tight stuff."
Chandler, for the record, doesn't deny his love of the European lifestyle.
"I could see myself definitely living here," Chandler said. "I plan on spending some time abroad and maybe spend a summer over here."
But he does take issue with his teammates' description of his wardrobe.
"I don't know about tight-fit jeans, but I definitely love the European culture and fashion, as well," he said.
Oh, in case you're wondering, you won't see Bryant strutting around London in some skinny jeans.
"I wear something comfortable," he said.