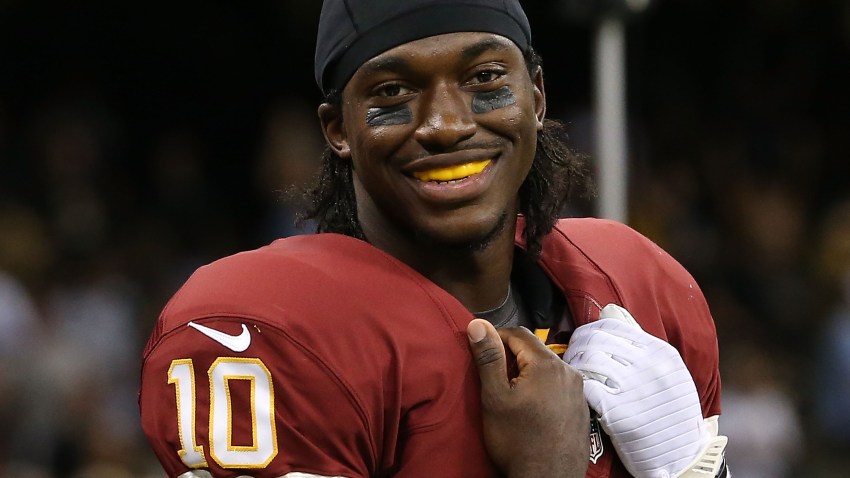 During the first quarter of the Washington Redskins' 31-28 loss to the St. Louis Rams, Washington Wizards (remember them?) forward Trevor Ariza sent out this Robert Griffin-related tweet:
Is it me or does rg3 look like 3 stacks? — trevorariza (@TrevorAriza) September 16, 2012
At first, I thought Ariza was comparing Griffin to pancakes, but then I realized how incredibly stupid that was. After some Googling, I found out that not only am I so not with "it," but that "3 stacks" was referring to Andre 3000 of Outkast.
You know, Ariza does have a point.
(Photo credit: Rick Diamond and Ronald Martinez/Getty Images)
I wonder if RGIII is a Speakerboxxx or The Love Below guy.
---
Follow Adam on Twitter @AdamVingan and e-mail your story ideas to adamvingan (at) gmail.com.