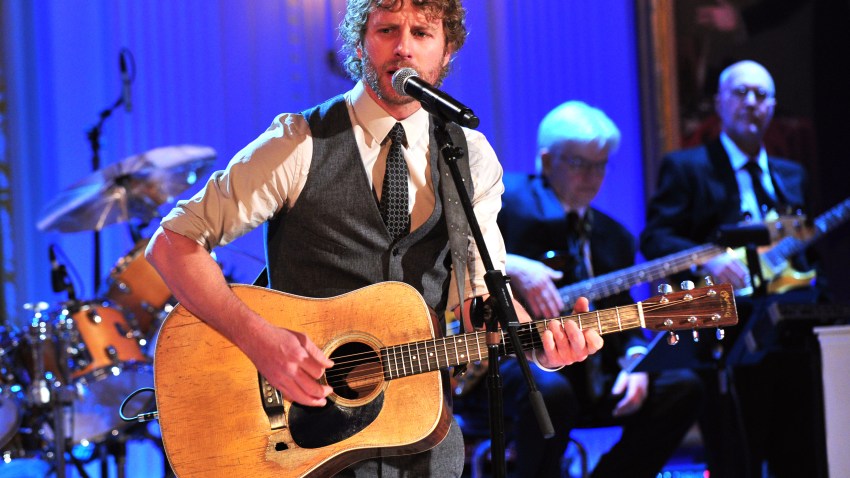 This morning, the Washington Nationals teased a concert announcement on their Twitter page:
Hint: #Nationals first #NatsLive artist is a 9-time @TheGRAMMYs nominee and will perform at @ACMawards on Sunday — Washington Nationals (@Nationals) March 30, 2012
The ACM Awards are the "Academy Of Country Music" Awards (thanks, Google), so its a country artist.
Hint: We know this artist will feel right at "home" playing at #Nats Park on Saturday, June 2 #NatsLive — Washington Nationals (@Nationals) March 30, 2012
I know nothing about country music, but perhaps "Home" is one of the artist's singles...
Hint: We hope you're ready for our first #NatsLive artist to bring a little 5-1-5-0 to the 202 — Washington Nationals (@Nationals) March 30, 2012
Now I'm confused. "5150" is police code for involuntarily confining someone with a mental disorder that could be a danger to him or herself or others. That doesn't seem like a safe plan, Nationals.
Oh, it must be another song. Again, not a country connoisseur.
Some of you probably are, though, and if you haven't figured it out by now, let me reveal it for you.
Country star Dierks Bentley will be the first of three post-game concerts at Nationals Park this season. He will perform June 2 after the Nats take on the Atlanta Braves at 4:05 p.m. Get yourself down there and somebody take me with them so I don't look stupid again.
---
Adam Vingan is co-founder and editor of Kings Of Leonsis, a Caps-centric blog, and is the Capitals Editor for SB Nation. Follow him on Twitter @Adam_KOL and e-mail your story ideas to adamvingan (at) gmail.com.