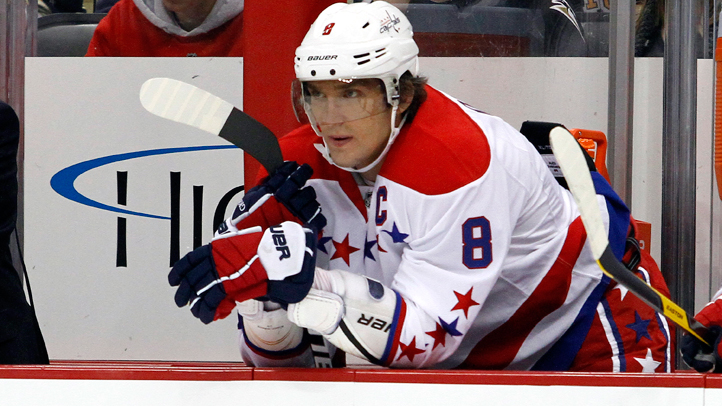 On Monday, Alex Ovechkin was handed a three-game suspension without pay for his hit on Penguins' defenseman Zbynek Michalek, a hit that the NHL labeled "reckless."
In a video posted on the league site, NHL's vice president of player safety, Brendan Shanahan, explained the league's position.
"He launches himself to deliver the hit on Michalek. This is a violation of the charging rule," Shanahan said.
"Although Michalek's shoulder might be the initial point of contact for this hit, the act of launching causes contact to Michalek's head."
If you missed it, here's the hit that got Ovi the three-game suspension:
The ban will force Ovi to miss Tuesday's home game against the Bruins as well as road games at Tampa Bay and Florida after the All-Star break. According to the Post, it will cost him $154,677.75 in fines.
It may not, however, cost him his appearance at this weekend's NHL All-Star Game in Ottawa. While the league has not banned Ovechkin from the festivities, the team has not confirmed that he will be attending.
Mike Vogel of Dump 'n' Chase brings up what we think is a valid argument for an Ovi-less All-Star Game.
Naturally, the league wants Ovechkin to play in the All-Star game. Me, I wonder why he should.

He is suspended without pay. He was not voted into the All-Star game by the fans. He is currently tied for 36th in the league in scoring and was quite clearly named to the game for his star appeal more than his 2011-12 résumé.
His numbers aside, Ovi's passion for being an All Star is certainly lacking. When asked before the roster was announced if he'd be disappointed not to get an invite, his reply was ""No, because I'm going to go straight up to vacation somewhere."
Not exactly what you want to hear from the team captain.
Fans seems to agree that Ovi should skip this weekend's appearance. According to an online poll by the Post, 77 percent of people responding by the time of this post think that he should go on that vacation he's missing.
That's a pretty low approval rating.
UPDATE: According to Caps GM George McPhee, Ovi will not be playing in the All-Star game because his "heart's not in it."

Questions, comments or tips? Email Sarah at sarahskogod@gmail.com. You can also follow her on Twitter (@sarahschorno).