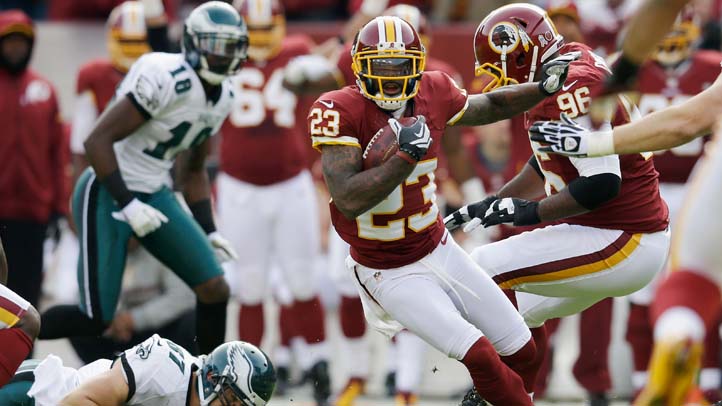 According to The Notorious B.I.G., "mo money, mo problems." For Washington Redskins cornerback DeAngelo Hall, "mo problems, mo money."
Hall has been fined by the NFL -- again -- for a pair of undisclosed infractions against the Dallas Cowboys on Thanskgiving. Hall lost $35,750, according to Fox Sports' Jay Glazer.
Hall did not receive any sort of penalty during Washington's 38-31 win last Thursday, but did get into it on the sideline with Cowboys wide receiver Dez Bryant, which may have prompted the fine. Speculation, of course.
The reason why I said "again" in the first paragraph is because Hall was just fined $30,000 for verbally abusing an official last month in Pittsburgh, bringing his grand total to $65,750 lost due to bad behavior.
If I were D-Hall, I'd start saving, because he seems to be a lot more trouble than he's worth.
---
Follow Adam on Twitter @AdamVingan and e-mail your story ideas to adamvingan (at) gmail.com.