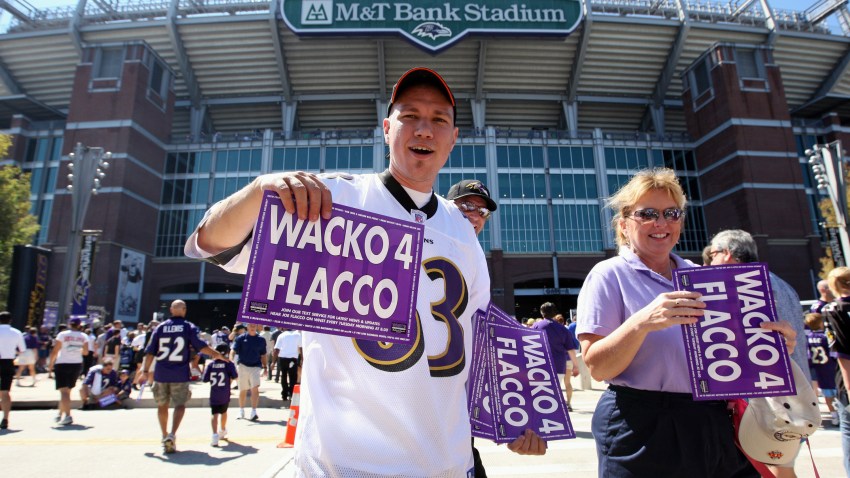 Purple reigns in central Maryland, where Howard County Executive Ken Ulman is flexing some government muscle to support his beloved Ravens.
"We want to make sure the Ravens and all of their fans know that purple passion cannot be contained at the Baltimore border," Ulman said in a press release. "It's all over the state."
In Howard, the passion starts Tuesday night. Ulman decreed that the county government's buildings in Ellicot City and Columbia be bathed in purple floodlights each night as long as the team remains in Super Bowl contention.
Ulman has also encouraged county employees to wear the color purple to work on Friday.
Also, in perhaps the most drastic measure, the County Executive has banned the word "chief" in his presence. The Baltimore Ravens will play the Kansas City Chiefs in the first round of the NFL playoffs this weekend.
In accordance with the ban, Ulman commanded that the County's police chief, Bill McMahon, and the fire chief, Bill Goddard, cannot be called by their "chief" titles throughout the week. The county head said the two will instead be called "Bill #1" and "Bill #2" until after Sunday's game.
This is not the first year he has gone batty for the Ravens. During last year's playoffs, he named a hamburger in the government cafeteria after Baltimore running back Willis McGahee.
If the Ravens prevail over the Chiefs, they would play the New England Patriots. That might be a tougher title for Ulman to ban.