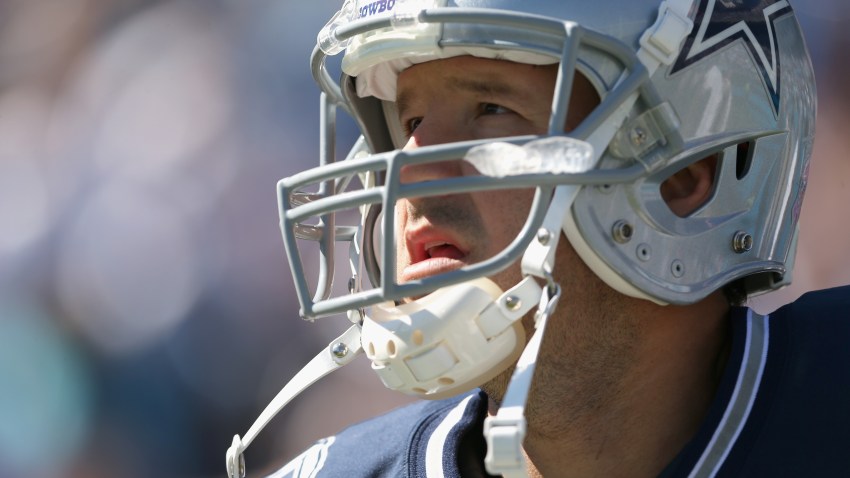 Entering Sunday's sort-of-kind-of-okay-really-really-big game between the Washington Redskins and Dallas Cowboys, both teams are feeling the pressure. This pseudo NFC East championship game will not only determine who wears the division crown, but who gets to play for a Super Bowl title. Meanwhile, the loser will have to find a seat on the couch and wonder "what if."
The stakes have not been this high for the Redskins in quite some time, considering that a win would give them their first division title in 13 years and first playoff berth in five, but the Cowboys have been here before. In fact, they've been in this same exact position -- having to face a NFC East rival on the road in the last game of the season with a playoff berth/division championship at stake -- three times in the past five years (including Sunday).
The bad news for Dallas/good news for Washington is that the former has, well, choked in its previous two must-win games.
Dec. 28, 2008: Cowboys at Eagles
All the 9-6 Cowboys had to do was beat the 8-6-1 Eagles in Philadelphia to clinch a playoff berth. Simple, right? In theory, yes, but I'm sure the Cowboys didn't count on spotting the Eagles 41 unanswered points in a 44-6 rout. Tony Romo finished with just 183 yards, no touchdowns and one interception and the Cowboys turned the ball over five times, including two fumbles in the third quarter that were returned for touchdowns that put the game out of reach.
Jan. 1, 2012: Cowboys at Giants
The Cowboys began 2012 just like they're going to end it: In a must-win game. Both teams entered with identical 8-7 records. Romo fared a little better than he did against the Eagles (29/37, 289 yards, two touchdowns, one pick), but he was sacked six times in a 31-14 loss. Dallas finished the season losing four of its final five games.
In an unrelated statistic, the Cowboys have lost 10 of their last 12 season finales, which is the worst record in the NFL since 2000. History won't matter when the 'Boys and 'Skins meet Sunday, but as they say, "those who don't learn from history are doomed to repeat it."
And c'mon, don't pretend that this didn't make you feel a little more confident.
---
Follow Adam on Twitter @AdamVingan and e-mail your story ideas to adamvingan (at) gmail.com.