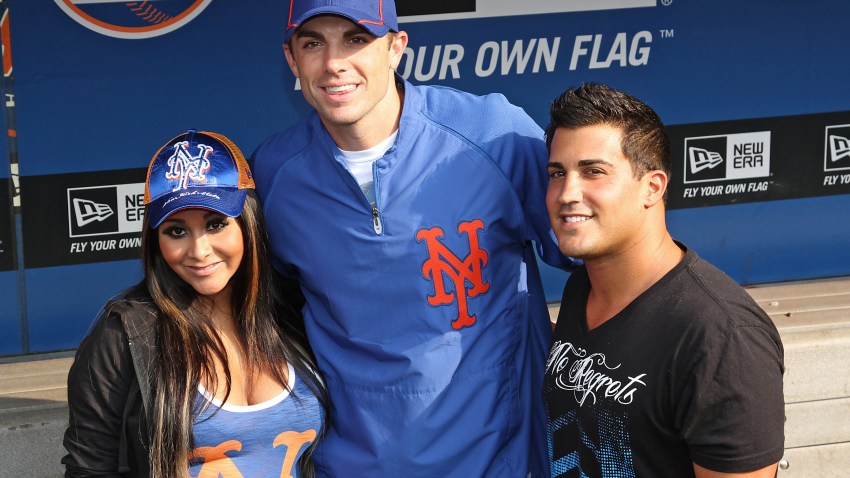 There is no denying that New York is one of the most culturally diverse places not only in the United States, but the world.
Yet, based on the fans who attended the game between the Washington Nationals and New York Mets at Citi Field Monday, New York is also apparently appealing to those from a world far, far away.
It was "Star Wars Night" at Citi Field and there was a "Star Wars" Kiss Cam during the game to commemorate the occasion.
This is the part where I try to explain my feelings about the proceedings, but I really don't have anything to say.
This may be hard to believe, but that wasn't the only weird thing to happen in the stands Monday. Nicole "Snooki" Polizzi of "Jersey Shore" "fame" was also in attendance (yes, I meant to put "fame" in quotation marks).
According to a tweet from Keith Olbermann, she was booed so lustily by her fellow Mets fans that her scoreboard message of "Let's Go Mets" couldn't even be heard. At least New York fans, already bitter about their struggling team (the Mets were losers of nine of 10 entering Monday's game), had something to unite against?
I think I'm just resigned to the fact that New York is a very, very weird place.
Oh, and the Nats won 8-2 in extra innings. Bryce Harper went 2-for-4 with three RBIs, including a two-run homer and the tiebreaking single in the 10th.
I guess it's true what people are saying. Monday at Citi Field, it was all about a Snooki, a Wookiee and a rookie.
---
Follow Adam on Twitter @AdamVingan and e-mail your story ideas to adamvingan (at) gmail.com.