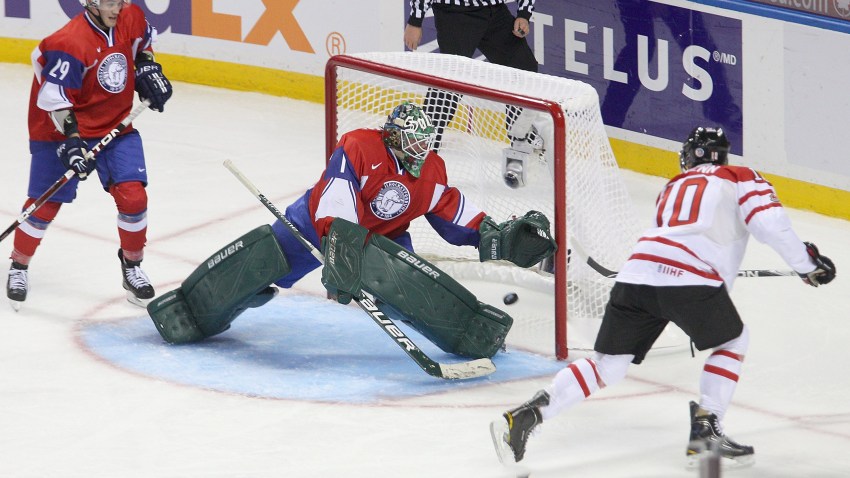 It was only six years ago that Alex Ovechkin skated in his first Rookie Camp with the Washington Capitals. This week at Kettler Capitals Iceplex in Arlington, it's another international player hoping to turn some heads.
Norwegian netminder Steffen Soberg, 17, is adjusting to his first extended stay on American ice. The Capitals drafted Soberg in the fourth round of the draft last month, and he joins the team at rookie development camp this week.
"It's a lot different from back home. It's smaller rinks and stuff," Soberg says.
No Norwegian goalie has ever made it to the National Hockey League. But Soberg says that won't stop him.
"I always said to myself that I want to be that first goalie so I'm going to work," he says.
Soberg will have even more work to do this fall when he begins his junior career in Canada's Western Hockey League.
"I also had some offers from Sweden and stuff that would've been easier for me, not moving that far away, but I think it's going to be great," he says.
Fans can see the Caps prospects in an open scrimmage this Saturday at the team's practice facility in Arlington.
Listen to the complete story at wamu.org
Copyright 2011 WAMU 88.5 - American University Radio. All Rights Reserved.
Copyright WAMUo - WAMU